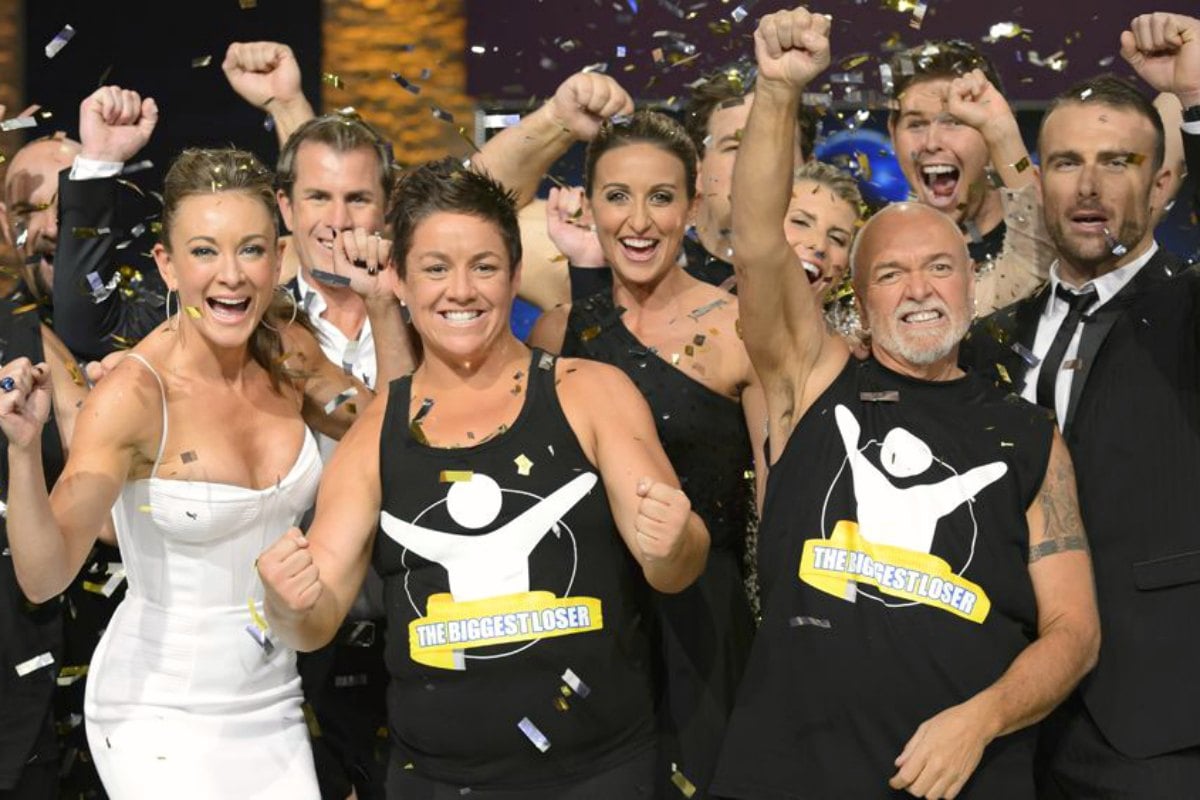 Margie Cummins is a strong woman.
Seven years ago, Cummins lost almost half her body weight to take out the title of The Biggest Loser: Singles. The show's viewers loved her, and she built up a big social media following.
But along with the fame came a vicious campaign of trolling and stalking that affected her so badly that she barely left her house for years.
"It was almost, I guess you could say, emotional suicide for me," Cummins tells Mamamia. "I stayed indoors and became a bit of a hermit.
"I didn't handle it and I couldn't handle it."
Things I say when I binge-watch TV. Post continues below.
Cummins gave up a lot to go on The Biggest Loser. She owned three pizza shops, but sold them so she could devote her attention to losing weight on the show.
"When you're carrying a lot of weight, you just feel like you're in this hole and you cannot get out," she explains. "I thought I needed to go away, go on the show and just be pushed."
Once she was in The Biggest Loser house, Cummins realised it was up to her to "put in the hard yards and train your bum off". Having represented Queensland in both rugby league and rugby union when she was younger, that was something she knew how to do. She lost 73kg to finish at 85kg.
Not only did she take home the $220,000 prize money, Cummins gained the confidence to ask out a woman she was keen on, Kat.
"I didn't have enough guts to approach her prior to Loser, but then you get a little bit of something something when you're feeling good," she says. "I approached her and the rest is history."