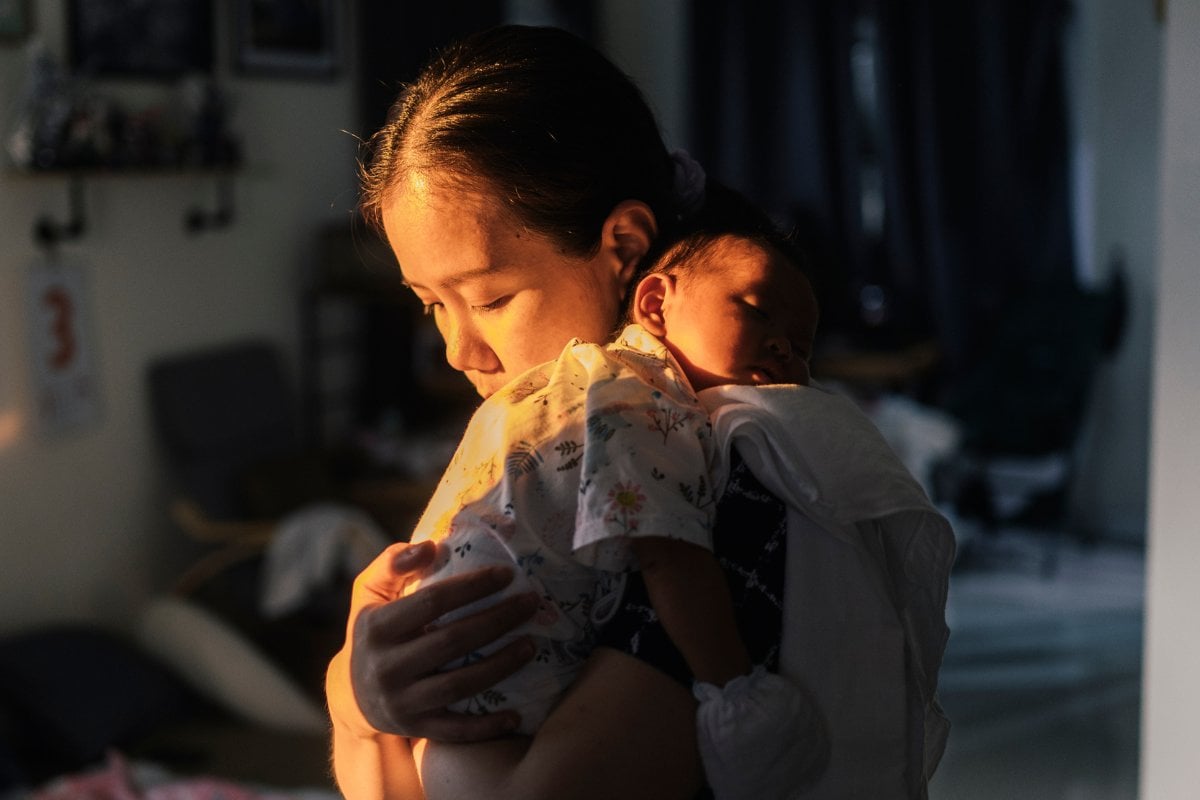 I'm the statistic; my first birth was traumatic and I'm still managing the physical trauma eight years later.
It took me months after birth to come to terms with my experience and seek the professional help I needed. 
When I was pregnant for the second time, I did everything I could to actively prepare for labour and birth and I thankfully had a much more positive and healing experience. 
Watch: COPE's The Truth campaign unveils the profound and potentially long lasting emotional impacts following a traumatic birth. Story continues after video.
It was this birth - my empowering second birth - that inspired me to create the podcast Australian Birth Stories and since then, I've interviewed over 300 women about their pregnancy, birth and postpartum experiences. It didn't take long for me to realise that birth trauma affects many women and for a plethora of reasons. It really is much more common than we think.
Unfortunately, in the exhaustion and challenge of early motherhood, it's difficult to make sense of what you're feeling and experiencing, and often, your own needs quickly fall to the bottom of the priority list. 
Many women have explained the details of their trauma but admitted that it was months into motherhood, when they stepped out of the foggy exhaustion of the newborn bubble, that they realised their labour and birth experience had left them with trauma and its associated symptoms.
There's a common misunderstanding that a birth experience needs to be a medical emergency or end in loss to be deemed traumatic. This couldn't be further from the truth. 
Birth trauma can be physical, psychological, or both. It may be obvious immediately after birth or it may take months to become apparent. 
Some women admit they don't regard their birth as traumatic until they're pregnant again and their memories come flooding back; they're subsequently filled with angst, fear, and overwhelm as they consider labour and birth again.
One woman's trauma experience is not comparable to another and therefore, it's entirely subjective. No one - not a birth partner, doula, midwife or obstetrician - can dismiss birth trauma or call it something other than it is. 
If you describe your birth as traumatic, no one can dismiss this, even if they were a witness to or participant in your birth. Interestingly, support people who witness birth can also experience birth trauma, even if the birthing person does not.
Trauma can be experienced when your birth hasn't met your expectations, you feel like you weren't listened to, or the events of your birth felt out of your control.