As 2017 draws to a close, it is time to put all our best recommendations in the one place.
Mamamia's flagship podcast, Mamamia Out Loud, has dished out more than 100 book, podcast, television, article, movie and just general life recommendations over the course of the year, and been in constant conversation with our listeners who either love them or hate them.
So here are our recommendations that garnered the best response…
ENJOY.
Podcast recommendations
Dirty John: Six-part true crime series about a 59-year-old Californian woman, who has four children. She falls in love with a man named John Meehan whose past slowly starts to reveal itself.
Heavyweight: Isolated stories about ordinary people, who revisit the moment that changed everything. Host Jonathon Goldstein explores what went wrong in people's lives, and helps them move on.
Casefile: Australian true crime podcast, which goes into incredible detail about the world's most notorious crimes. The three-part case, Jonestown, was one of the best of the year.
Alone: A Love Story: A narrative about a woman named Michelle Parise, who charts the tragic demise of her marriage. It explores the complexities of heartbreak and loneliness.
LISTEN: The podcasts your NEED to be listening to this summer. Post continues below. 
Short and Curly: A kids podcast by the ABC, which asks ethical questions about animals, technology, school and the future.
How do you sleep at night?: Also a podcast by the ABC, about Australian's who have made some morally questionable decisions. The series sees host Sarah McVeigh speak to a murderer, a stock market manipulator and many others, about how they justify their actions on a day-to-day basis.
Making Oprah: The story of a television revolution, which includes an interview with Oprah Winfrey herself.
Where should we begin? The podcast by prominent psychotherapist Esther Perel, who records fascinating conversations that take place in couples therapy.
The Tim Ferris Show : The Relationship Episode: Sex, Love, Polyamory, Marriage, and More (with Esther Perel): This is the episode where we all fell in love with Esther Perel. It's one of the most interesting insights into relationships, cheating and love you will ever listen to.
Strangers: Do you like my little lie? Each episode of Strangers is described as "an empathy shot into your arm", as they delve into the stories of ordinary people. This particular episode has a true crime element.
LISTEN: We have a whole network of killer podcasts, including Tell Me It's Going To Be OK. 
Movie recommendations
Lion: Biographical drama starring Dev Patel, Nicole Kidman and David Wenham.
Get Out: American horror film starring Allison Williams and Daniel Kaluuya.
Dear Zachary: True crime documentary.
Amy: British documentary about the life of singer songwriter, Amy Winehouse.
Book recommendations
The Dry by Jane Harper. Australian crime story, which asks the question; Who killed the Hadler family?
Force of Nature by Jane Harper. Australian thriller about a group of five women who go hiking on a work retreat. Only four return.
The Break by Marian Keyes. Amy's husband Hugh wants to take a six-month break from their marriage.
The Dark Lake by Sarah Bailey. Australian crime story, about a female body found in a lake in a rural town. Who did it? And why?
The First Stone by Helen Garner. An incredibly controversial non-fiction book about a 1992 sexual harassment scandal at a college at the University of Melbourne.
The Mummy Bloggers by Holly Wainwright. A witty and insightful social-commentary into the fictional worlds of three mummy bloggers.
Option B by Sheryl Sandberg. Inspired by the sudden death of Sandberg's husband, the self-help book explores how when things go wrong in life, you must kick the shit out of 'Option B'.
Good Night Stories for Rebel Girls by Elena Favilli and Francesca Cavallo. A perfect children's book about 100 inspiring women.
Man's Search for Meaning by Viktor Frankl. Written by a Holocaust survivor, Man's Search is one of the best manifestos on the meaning of life.
How to Murder Your Life by Cat Marnell. The true story of American writer and socialite, Cat Marnell, who was a drug addict, alcoholic, insomniac, suffering from bulimia.
Work Strife Balance by Mia Freedman. For any woman who feels like she's not quite coping.
Television recommendations
The Handmaid's Tale on SBS Demand, or available for purchase on iTunes. Speculative/thriller fiction.
The Sinner on Netflix. Crime thriller.
The Crown on Netflix. Historical drama.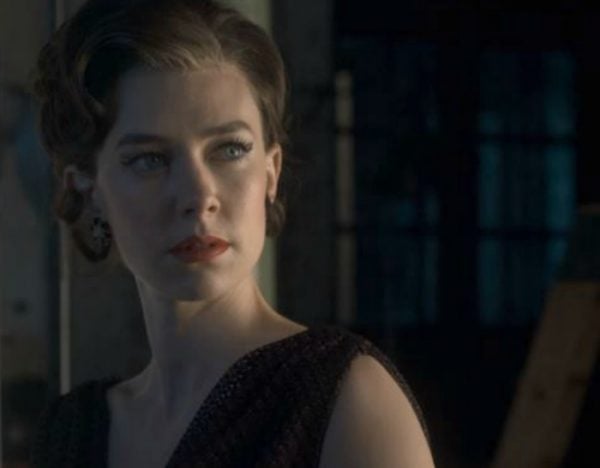 The Fall on Netflix. Crime fiction.
Big Little Lies on Foxtel or available for purchase on iTunes. Psychological/mystery fiction.
All Louis Theroux's documentaries available on Stan.
Hacks
The best money you can spend at an airport: Buy yourself entry into an airport lounge.
The Luxury Escapes website which gives you incredible travel deals.
A bum bag instead of a handbag.
The 1000 Hour hair root cover up. It's the stick that will cover your grey roots - no hair dye needed.
GET YOUR SKIN CHECKED. It's not just moles that can end up being skin cancer, it's blisters or scabs.
The best fake tan in all the world is also super affordable: Jbronze.
V.I.Poo: To cover any unwelcome bathroom smells.
Miscellaneous
The best knickers you'll ever wear in your life: The Jockey Parisienne Boy Leg.
The best Spotify playlist: Songs to Sing in the Shower.
Enough disposable coffee cups. Buy yourself a Keep Cup.
If you don't want your kids stumbling across anything inappropriate, download the app YouTube Kids.
The Atlantic article that went absolutely viral: Has the Smartphone Destroyed a Generation?
Listen to the full summer recommendations episode on Mamamia Out Loud. 
In 2018 Mamamia is launching a new community called Ladystartups for women who work for themselves or dream of doing so some day. We're already on Instagram (come join us @ladystartups) and we have big plans to help women grow their businesses, turn your side hustle into a full time gig or empower you to pursue your dream. Tell us what you want and need from us by taking this five minute survey and register at ladystartups.com to be the first to be updated when we launch.

What are your best summer recommendations?