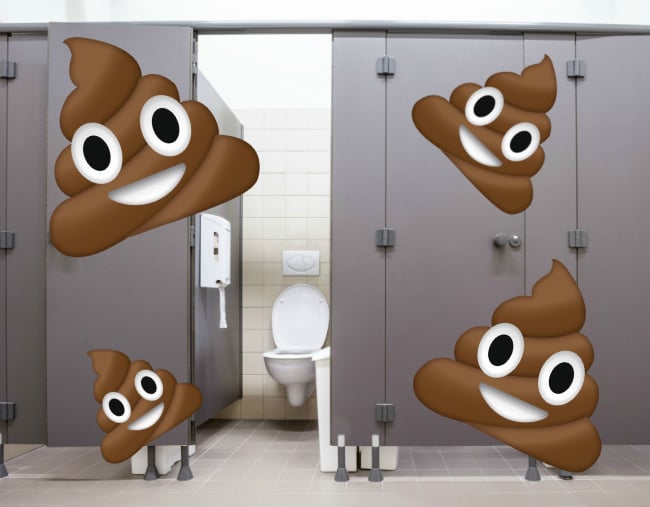 Shared office toilets can bring out the best and worst in people. The best? The respectful types who treat the toilet as if it were one of Kim and Kanye's gold-plated loos in their Bel Air mansion. The worst? The secret culprits whose bathroom etiquette quite literally leaves a bad smell in the air.
In a previous workplace, there was a phantom who left newspapers in their wake, whom we dubbed "The Newspooper" (not affectionately). Another spent so much time in the toilet that colleagues joked they were taking "time in loo".
Let's be real, number twos don't always smell like roses. And in the office, this can be a less-than-rosy issue to talk about.
So, we conducted an experiment on our unisex loo at Mamamia (which, for the record, is in good shape, but you never rest on your laurels!). The challenge? To turn everyone into a toilet VIP with the help of a new pocket-sized pre-poo toilet spray called V.I.Poo. Roll out the red-carpet, folks!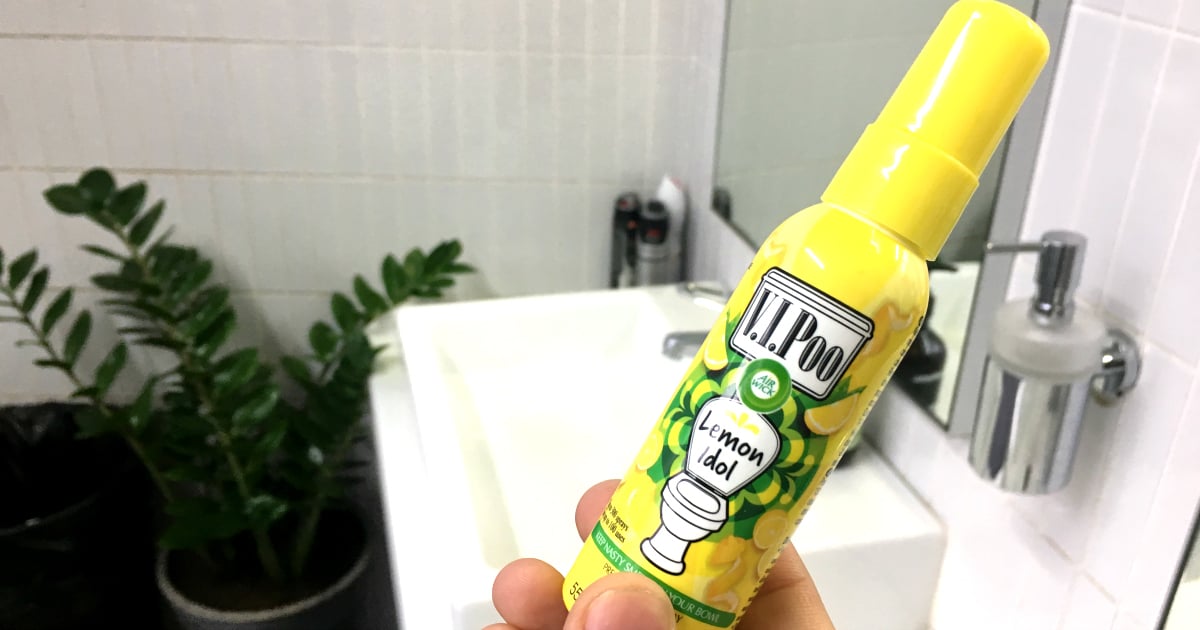 Yes, the name gives you a schoolgirl giggle. And yes, pre-poo toilet spray exists. Unlike post-poo toilet spray, this stuff traps the smell before it even gets out of the bowl. It doesn't even get a chance to exist.
Here's how it works: You spray in the toilet bowl generously* before you sit down. V.I.Poo creates a fragrance protective layer, so you don't have to sheepishly leave a cubicle like you were guilty of something. What is this sorcery?
Our office V.I.Poo angels sprayed two loos with V.I.Poo's Lemon Idol and Fruity Pin-Up sprays, and wrangled our busy colleagues to the bathroom to, uh, stop and smell the roses (or lemons).