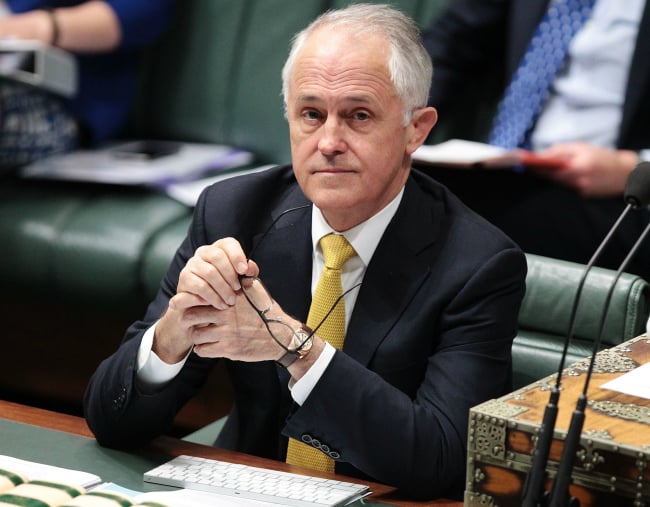 — With AAP.
Prime Minister Malcolm Turnbull has defeated Peter Dutton 48-35 in a leadership ballot in the Liberal party room.
The prime minister declared the leadership vacant after entering the party room with his deputy Julie Bishop shortly after 9am on Tuesday morning.
Party whip Nola Marino confirmed Mr Turnbull won 48 votes to 35 for Mr Dutton.
"He thanked his colleagues for their support," Ms Marino said.
Julie Bishop retained the deputy leadership.
After Mr Turnbull called the spill, Mr Dutton put his hand up to challenge.
Despite Mr Turnbull's capitulation to energy policy rebels in his ranks, the threat to his leadership did not dissipate.
Cabinet minister Christopher Pyne said earlier Mr Dutton had told him the prime minister has his absolute support.
"I'm certain he is telling the truth," he told the Nine Network.
Mr Pyne described his Liberal colleagues stoking leadership tensions as "cowards".
"I think the public would react very negatively to another change of leadership without them having a vote."
A report in The Australian suggests Mr Turnbull had lost confidence of nine Liberal cabinet ministers – half of the Liberal contingent.
Mr Dutton's camp believes it could get to the 43 votes needed to oust Mr Turnbull, but the prime minister's backers says he still had majority partyroom support.