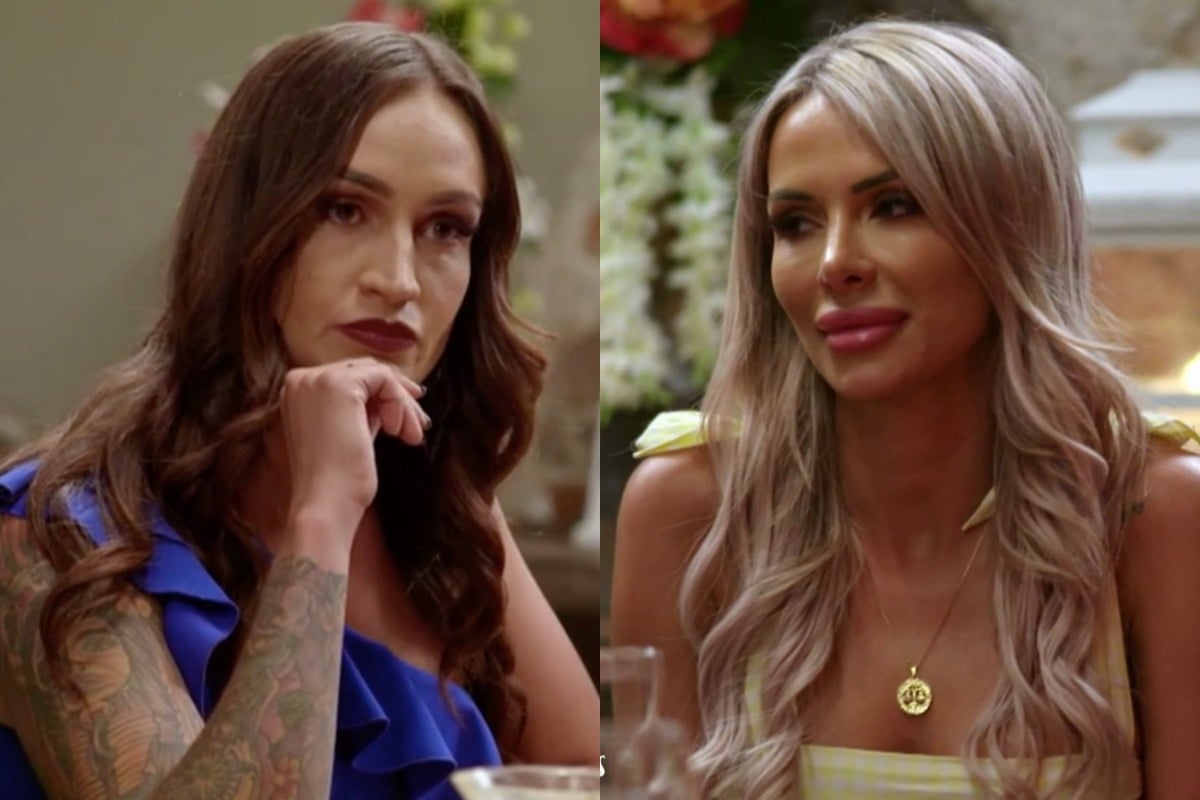 1. "They showed the G-rated version." Connie on what we didn't see between Hayley and Stacey at MAFS' girls night.
Last Sunday's MAFS girls' night was certainly… eventful. But apparently there was a lot more that went down between Stacey and Hayley that we didn't get to see.
Appearing on Hit FM's Krysti & Bodge this morning, Connie shared what really happened behind-the-scenes of the confrontation.
"It was a lot worse in real life," said Connie. "They just showed you the G-rated version. It got really, really bad."
As we saw in the episode, things quickly became heated when Hayley asked Stacey, "Where did you get your law degree, out of a cereal box?"
But what we didn't get to see was Stacey's reply, which was considered too rude to show on TV.
"Stacey snapped back with something else that was just so vile," said Connie.
"She turned around and said [to Hayley], 'Well at least I don't suck d**k for a living.'"
The fight only continued to get worse from there, according to Connie.
"I actually did think that someone was going to hit someone else at one point," she said. "A glass was smashed. I think Elizabeth did it by accident. It was really, really heated."