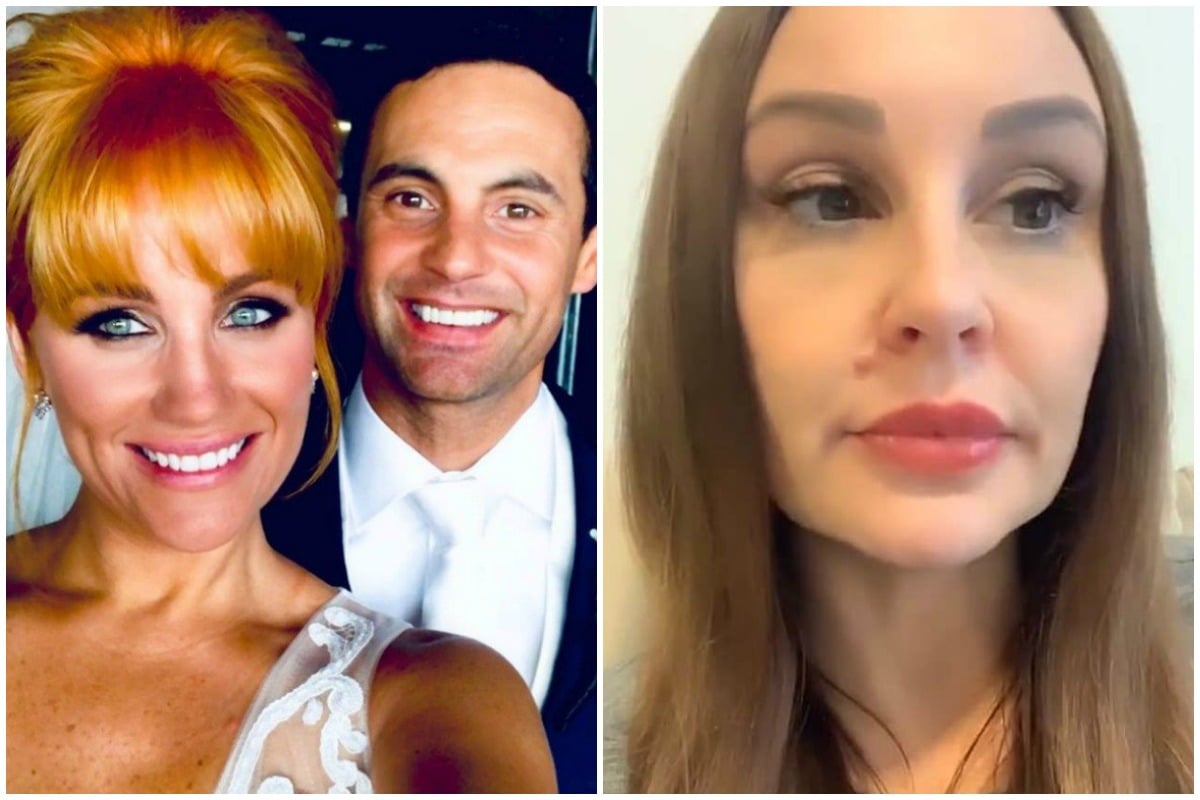 The last season of Married at First Sight may have ended six months ago but the contestants are certainly still making headlines.
Since the series wrapped up, we've witnessed social media feuds, unexpected relationships, countless Instagram brand endorsements and even a pregnancy to another reality TV star.
Yep, it's been… a lot.
But it looks like the drama won't be ending any time soon.
Watch the moment Cam saw Jules for the first time on Married at First Sight below. Post continues after video.
In case you missed it, Jules and Cam – a.k.a the shining light of love that MAFS needed among the cheating scandals and fruit bowl throwing – were married for real over the weekend.
Neither the couple nor their guests, however, have shared any photos, given that the wedding was sold exclusively to Tuesday night's A Current Affair.
But as with anything to do with Married at First Sight, there's drama that has leaked well beyond the events of Sunday.
In the past few weeks alone, we've heard stories about Jules dumping her bridesmaid and ex-Married at First Sight co-star Mel via text as well as claims that the couple have been asking for 'freebies'.
Here's everything we know about Jules and Cam's wedding so far, all in the one place.
You can thank us later.
The wedding was postponed.
After meeting on Married At First Sight, Cameron Merchant, 35, and Jules Robinson, 37, decided to get married, but like… legally.
Although the wedding was originally set to take place in mid-September to mark their one year anniversary, the couple later postponed the wedding.