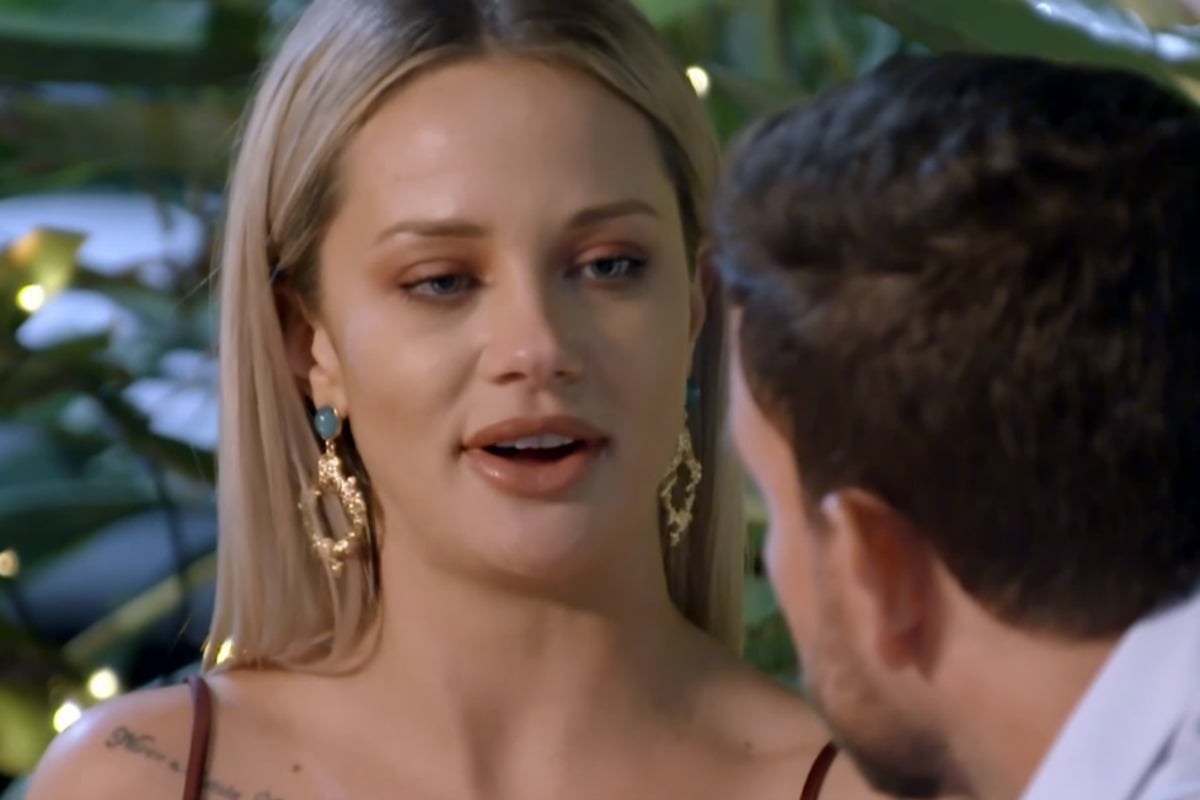 To catch up on all the Married at First Sight 2019 recaps and gossip, check out the Twins recaps, visit our MAFS hub page, join our 'Married at First Sight Lols' Facebook group and sign up to our weekly Mamamia Celebrity newsletter. We've got you covered.
Um, is it just us or does this feel like déjà vu?
Just two weeks on from Sam and Ines' controversial cheating scandal, it's happened again.
Yep, there's been yet another wife swap on Married at First Sight.
Can this show get any more ridiculous?!
In recent weeks, contestant Jessika hasn't exactly been subtle about the fact that she's on the hunt for a new husband.
The 26-year-old, who is 'married' to Mick on the show, set her sights on both Cyrell's husband Nic AND Tamara's husband Dan at the last dinner party.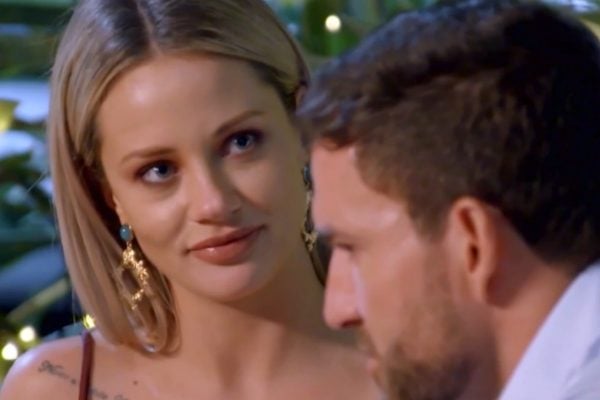 And now, following a heated argument with Mick on last night's episode, Jessika has taken her crush on Dan to the next level.
During tonight's episode, Jess and Dan left the dinner party to have some one-on-one time... and um, haven't we seen this exact scenario before?
Standing outside a window which looks into the room where both their spouses are sitting, they kiss.