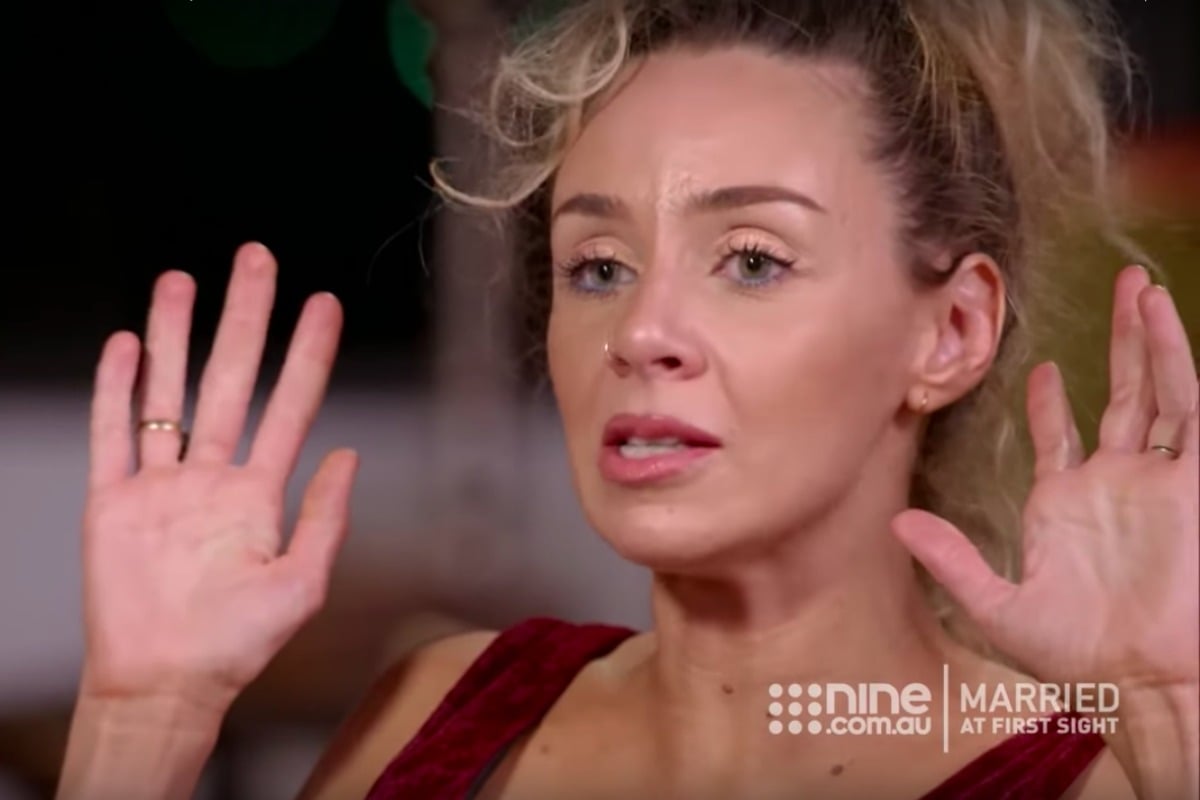 To catch up on all the Married at First Sight 2019 recaps and gossip, check out the Twins recaps, visit our MAFS hub page, join our 'Married at First Sight Lols' Facebook group and sign up to our weekly Mamamia Celebrity newsletter. We've got you covered.
Oh.
We really need to talk about last night's Married at First Sight commitment ceremony.
After another rocky week in the competition, Heidi and Mike's discussion with the experts has left fans feeling frustrated once again.
And it's easy to see why.
Heidi and Mike's discussion during last night's commitment ceremony left fans frustrated. Post continues below…
During the episode, Heidi told the experts about a heated argument the couple had during the week over towels.
"He uses all the towels. We're talking using every towel in the house and leaving them on the ground so I have no towel when I shower," Heidi said.
"It's just inconsideration. Whatever happens, that's the common theme with whatever comes up with us," she added.
"I don't really see these things as problems," Mike responded. "I'm not a grub, but I do leave some things around. And I get in trouble for it."
But you see Mike, leaving towels on the ground is a problem.
No one wants to use a used, manky towel, Mike. No one.
Be more considerate, pls.