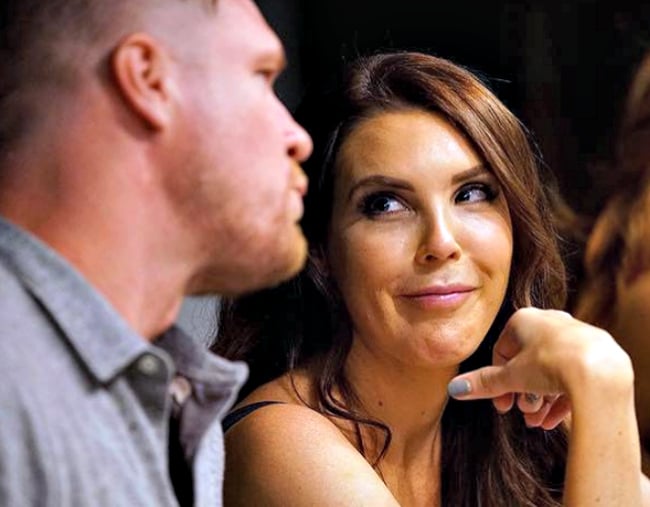 On Monday, anyone who still cares about Married At First Sight reality stars would've heard about Tracey Jewel's "brutal" split from fellow contestant Sean Thompson.
But everyone knows the best way to get over someone is to kick on with someone else. Even better (for us) if that someone else is your former fake reality TV husband.
Less than 24 hours after announcing her breakup with Sean, 34, it now appears Tracey, 35, might be keen on getting back together with her real fake husband Dean Wells.
Side note – remember what it was like watching MAFS four times a week? Post continues after video.
That evidence? Guys, she sent Dean love. In the form of an Instagram comment on his Mother's Day post.
"Happy mothers day (sic) to all the wonderful mums out there!! We should cherish and spoil our mums while we have the chance! Miss you Col," Dean wrote alongside a lovely pic of him and his late mum on Sunday.
Tracey then commented on said picture with 'sending ❤️', presumably while she was still technically with Sean.
Yeah. It's not much to go on, but when coupled with the fact Tracey told New Idea the door between her and Dean getting back together is ajar, it's a little more substantial, right?
"Dean will always have a soft spot in my heart, and who knows?" Tracey said on Monday.
"The way me and Dean ended things, you never say never. Some couples can take a break and have some space and come back."
In the same interview, Tracey gave details of what went wrong between her and Sean, who were together for five months.
"My core needs in a relationship are commitment, stability and security, and Sean can't give that to me," she said.
"It was brutal… because he works away and I've been away a lot, I had to wait until when I picked him up from the airport. I just told him straight away. I couldn't even wait for him to get into the frigging car."
If you plot the timeline of this sordid MAFS love triangle, the timing of Tracey sliding into Dean's Instagram comments and her breakup with Sean is a tad suspicious, no?
We think… scrap that, we don't know what to think.
Until the next instalment of Married At First Sight drama that should have ended months ago.
Do you think Tracey and Dean should get back together? Or are you sick of hearing about Married At First Sight reality stars?