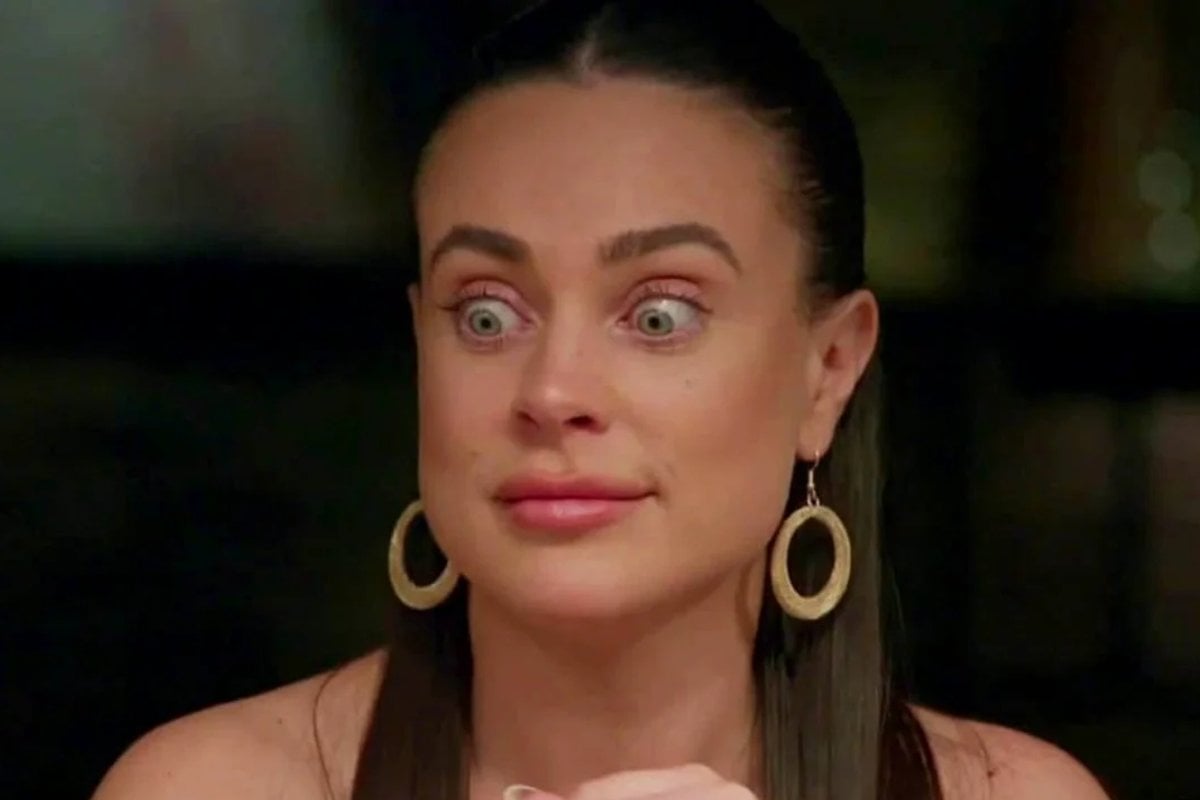 To catch up on all the Married at First Sight recaps and gossip, check out the MAFS hub page. We've got you covered.
Prepare thy loins because Married at First Sight is just around the corner. That's right, it's the most magical time of year for those who thrive off drama, toxic relationship dynamics, and the messy antics MAFS Australia is known for.
It's been a long, winding journey from MAFS making its debut in 2015 to the reality TV phenomenon getting set to air its eleventh season. And somehow, each season manages to get more chaotic than the one before.
Ahead of its premiere, we've rounded up everything we know about MAFS 2024 from the cast to the drama to expect.
When does MAFS 2024 start?
The new bunch of MAFS Australia brides and grooms are expected to make their debut sometime in January 2024.
What drama has happened on MAFS 2024 so far?
Plenty!
The experiment's hopes at arranging another same-sex match might already be dashed after Simon Flocco reportedly quit the show before his wedding, reported the Daily Mail. The Wash is claiming an intruder couple had to be brought in earlier than scheduled to fill in the gap.
And according to Yahoo Lifestyle, groom Tim Smith was spotted walking out on his wife. Escándalo!
Catch up on all the MAFS Australia gossip here.
Where is MAFS 2024 filmed?
Like past seasons, season 11 of MAFS Australia was filmed in Sydney.
When was MAFS 2024 filmed?
The 2024 season was filmed through August and is expected to wrap up in November.
Who is the MAFS cast for 2024?
Channel 9 has not announced the cast yet, but that doesn't mean that Daily Mail Australia hasn't already unmasked a few rumoured contestants.
So far, cooking influencer Lauren Dunn is set to tie the knot, along with Jayden Eynaud who is the brother of controversial season nine contestant, Mitch Eynaud.
Gold Coast influencer and model Cassandra Allen is also expected to walk down the aisle, in addition to nutritionist and fitness coach Sara Mesa, and personal trainer Jack Dunkley.
Meet the rumoured MAFS Australia cast here.
Who are the experts on MAFS 2024?
The power of three will return with relationship experts Melissa Schilling and John Aiken, along with sexologist Alessandra Rampolla all coming back on board.
Feature image: Channel 9.
Love watching TV and movies? Take our survey now to go in the running to win a $100 gift voucher.
Sign up to the Spill.
Your daily pop-culture fix, in your inbox every weekday.
Tags: