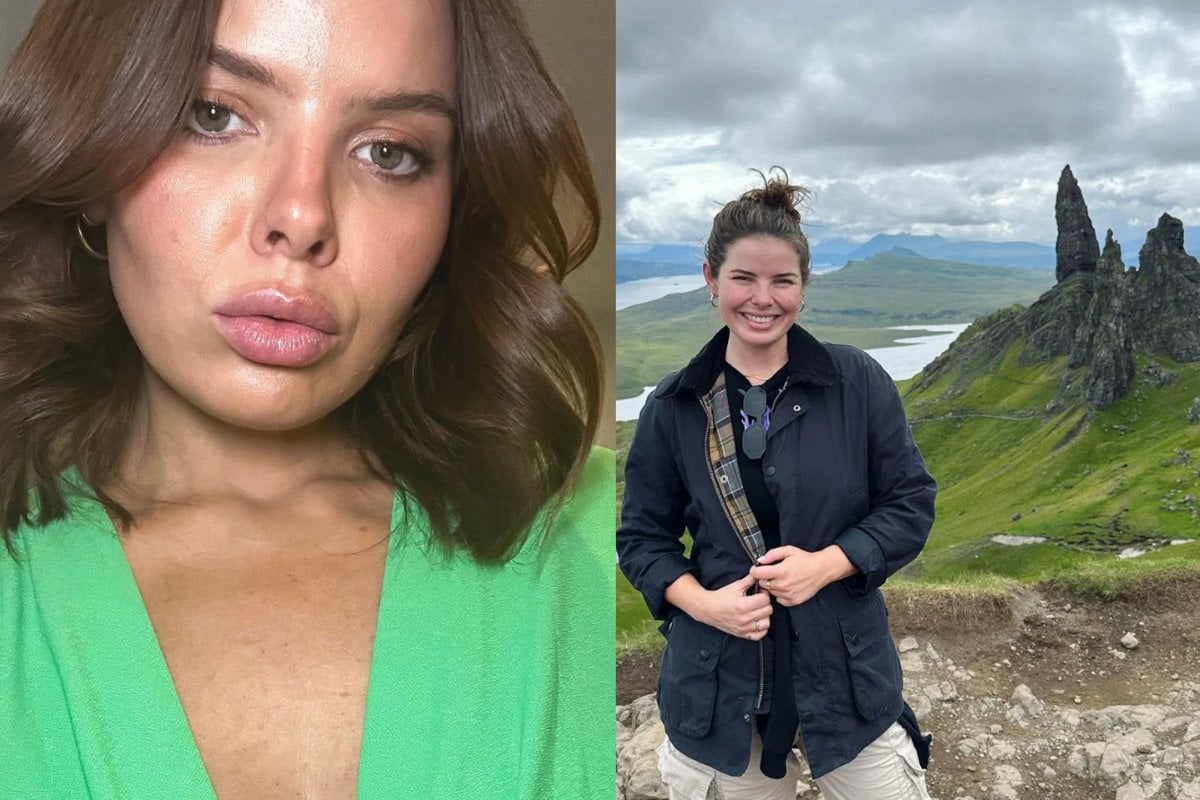 Olivia Frazer rose to fame as the reality TV villain everyone loved to loathe on Married at First Sight in 2022.
She was matched with Jackson Lonie and clashed with Domenica Calarco in the experiment, making her one of the most memorable brides to ever grace the reality TV phenomenon.
Frazer broke up with Lonie a few months after the series finished airing and has since relocated to Scotland. When the move was announced in June, the MAFS star originally said she wanted to escape her reputation in Australia, with the former teacher adding that there were more work opportunities available over in the UK.
However, it turns out she also wanted to move to Scotland for a man.
A man that ended up having a girlfriend.
In an interview with Yahoo! Lifestyle, Olivia said she travelled to a remote Scottish town Fort William to be with a guy she met last December.
"We spoke almost every day since we met at the start of the year and he told me he wanted me to meet his son once I got back to Scotland, told me he wanted to give things a real go between us and made me feel so wanted after everything I'd been through after MAFS – but it was all lies."
After being reunited, Olivia immediately sensed something wasn't right.
The plan was for Olivia to fly to Scotland in June with two girlfriends who would then return home leaving Olivia there alone. But when she introduced her friends to her new man, she said they were "suspicious" as things "didn't add up".