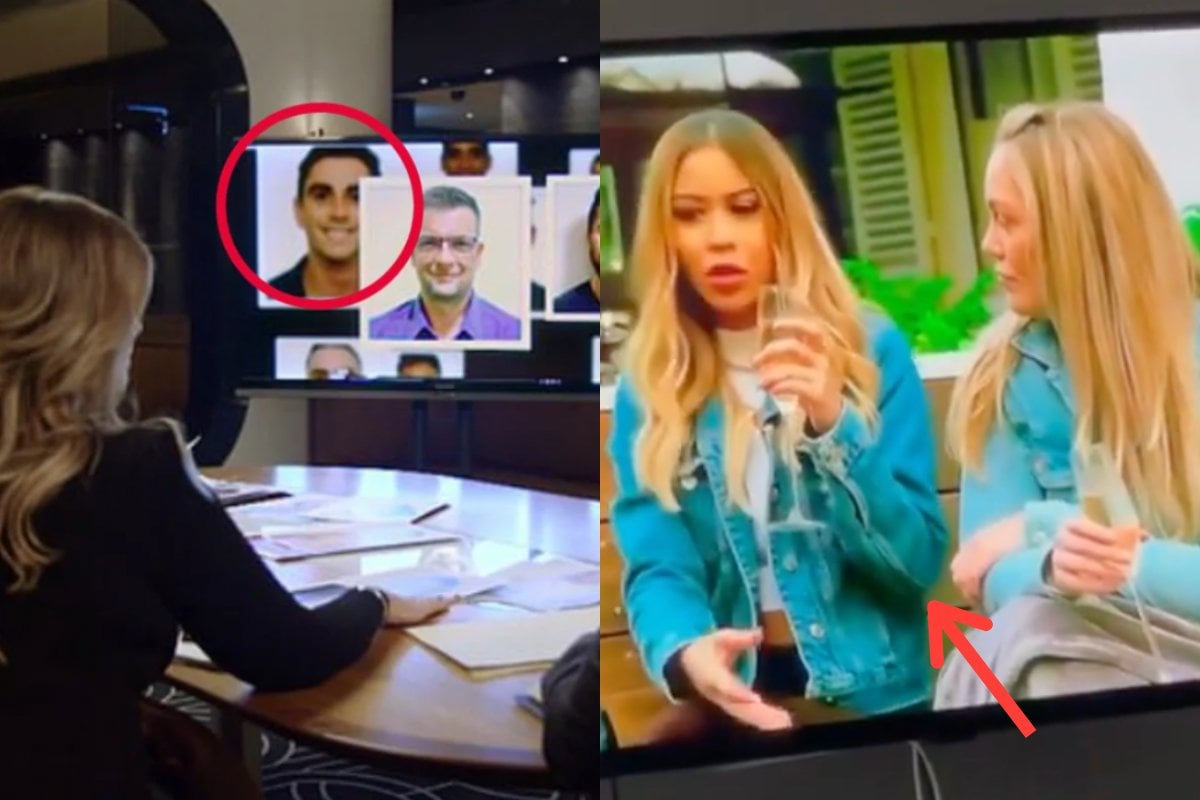 To catch up on all the MAFS 2021 recaps and gossip, check out The Twins recaps and visit our MAFS hub page. Don't want to miss a recap? Subscribe to our recap newsletter.

We're finally at the tail-end of MAFS but over the last few weeks (even though it's honestly felt like months) we've noticed something... peculiar. 
Amongst the cheating rumours and all the Bryce-related drama, there have been some not-so-subtle editing fails popping up on the show.
And even in its eighth season, the show has seriously underestimated viewers' ability to spot them. 
Watch the trailer for the current season of Married At First Sight. Post continues below.
From a rogue Bachelorette contestant to a matching mishap, here are all the editing fails fans have spotted on this season of MAFS... so far.
The wardrobe malfunction. 
There have been a few wardrobe malfunctions on this season of Married At First Sight. Just last week Alana Lister was pictured with her denim jacket off, only for it to be on in the very next shot. Now fans are getting a little bit sceptical about what else is being cut.
The editing mishap was picked up by Instagram account @mafsfunny, right as Alana and Melissa Rawson were settling in for a chat at the group pizza party.
"It also goes from Belinda sitting next to them to Patrick," a commenter pointed out.
"I noticed in one of the episodes Bec went from having a cider, champagne then savvy b within the one scene. Now, maybe she can drink 3 different drinks in the space of 5 to 10 minutes, but that'd be pretty legendary," another said. 
We suppose we can't expect the drama and seamless editing, can we? ¯\_(ツ)_/¯
The experts don't watch the dinner parties... live. 
Well, this has officially changed the way we watch MAFS dinner parties forever. 
An editing fail noticed by The Wash seems to confirm that the experts don't actually watch the dinner parties live and simply watch the footage later instead. 
At every dinner party, we watch as the experts give their 'commentary' while the drama unfolds in the dining room. 
But if you look closely, you'll notice that throughout the episode we're shown clips of contestants in what appears to be the very same room.
For example, you'll notice the same bookshelf and plants that are behind the experts also appear behind Sam when he did his piece-to-camera. (Remember Sam?)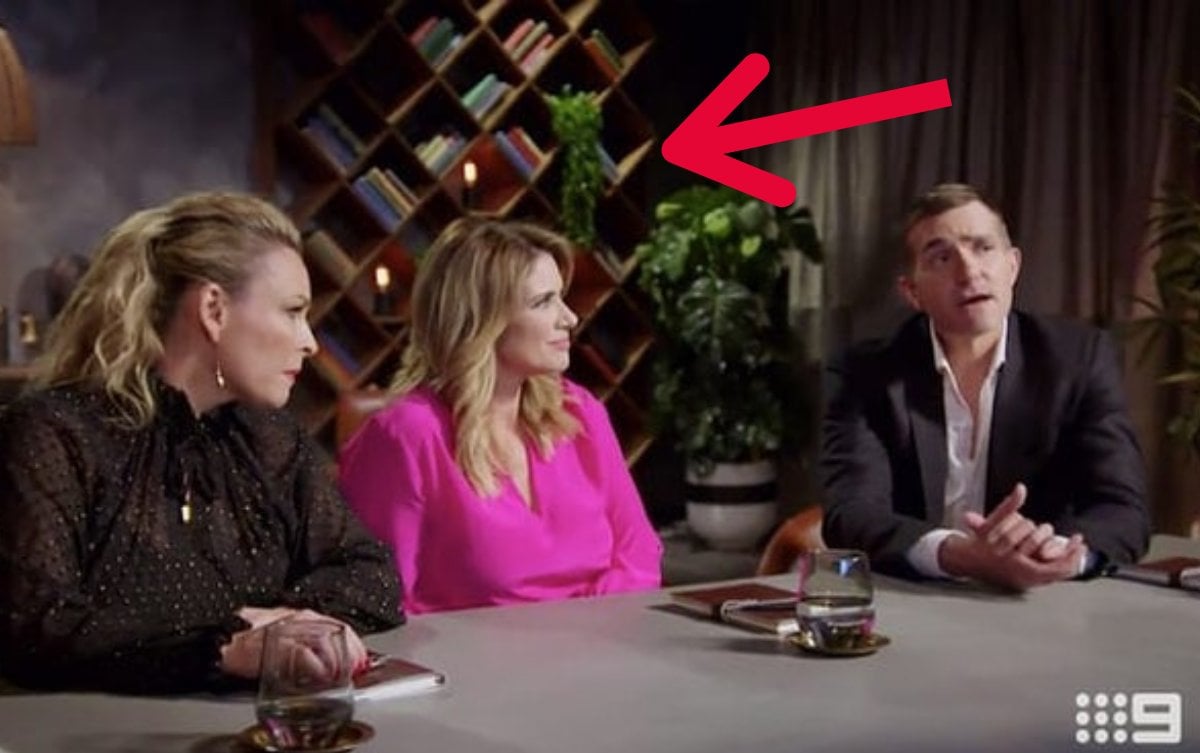 Image: Nine.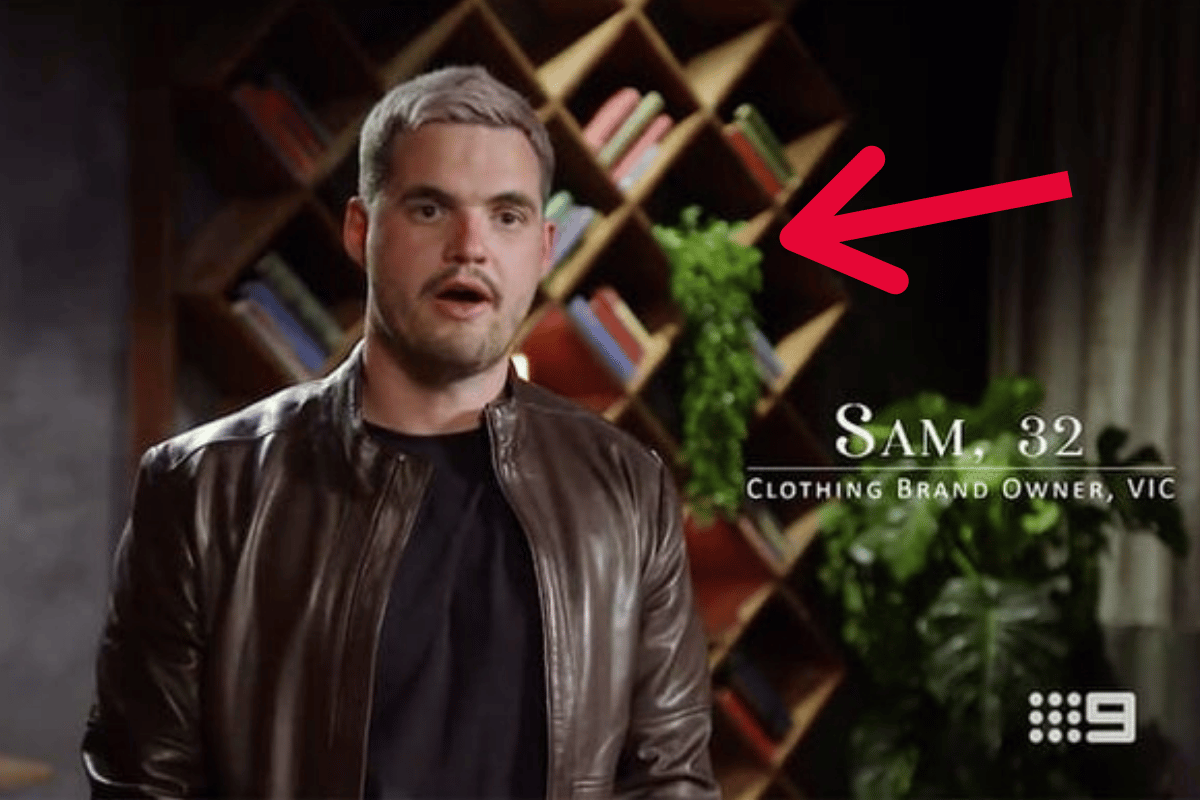 Image: Nine.
While it's possible it could just be an identical bookshelf, it does seem to destroy the illusion that experts are watching the dinner parties right as they happen.