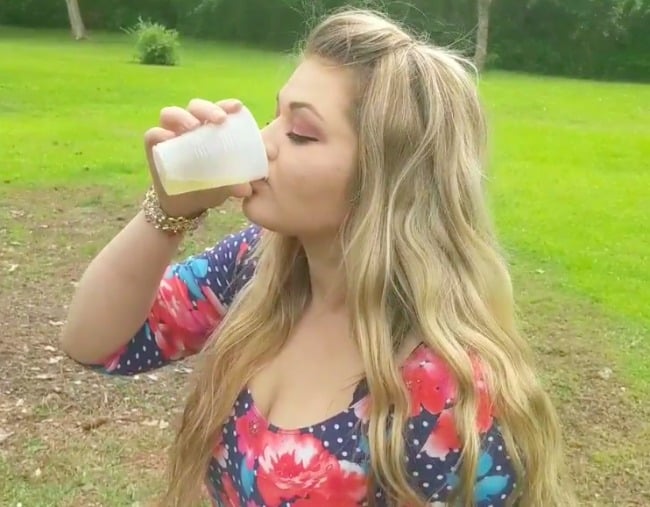 WARNING: Do not proceed if you're eating. Trust me.
When it comes to achieving glowing, unblemished skin, some people are willing to try anything.
One American woman believes she has found the cure to clearing acne and achieving the perfect 'natural glow'.
The answer? Dog pee.
In a disturbing video shared to Facebook, 21-year-old blogger Lynn Lew is seen collecting urine straight from the source, before drinking the full cup – without even making a face.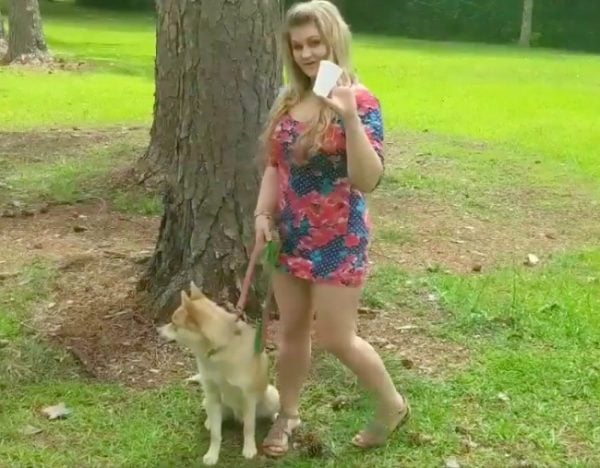 "Many of you have asked me how I always look so good, how my makeup always looks so perfect, or how I always have this natural glow," Lynn said in the video.