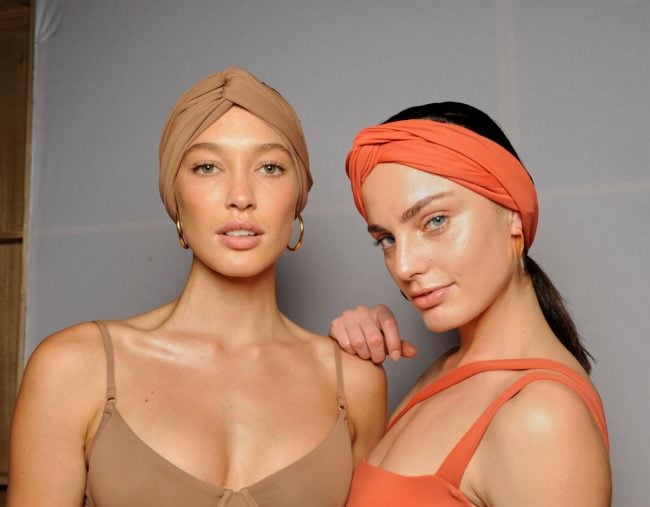 The Kardashian caked on makeup look is out and beautiful, natural skin is officially in.
But when you're lightening up on make-up you need to go hard on skin care, so makeup artists are now looking to serums, moisturisers and primers to create that healthy, lit-from-within glow they traditionally got from makeup.
Celebrity makeup artist Patrick Ta (whose client list includes Gigi Hadid and Chrissy Teigen, thank you very much) called it early, predicting to StyleCaster that heavy, caked on makeup would take a backseat to a fresh glow in 2018.
"I personally love seeing someone's freckles shine through their makeup!" he said.
And clearly the Duchess of Sussex got the memo – a poster-girl for low-coverage, dewy beauty on her wedding day, with her trademark freckles peeking though.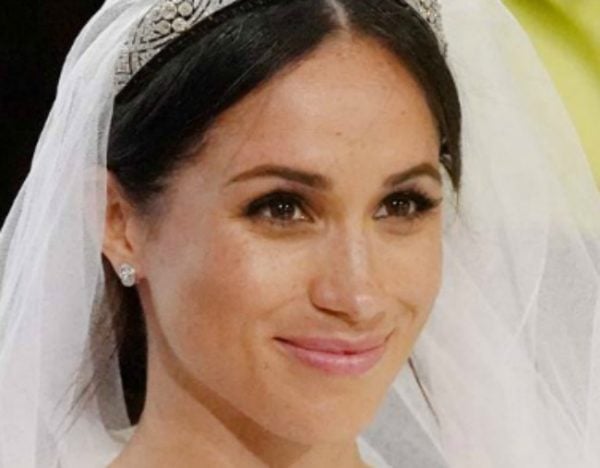 So why the move away from the heavy-handed (yet seamlessly-blended) Insta-beauty look?
While good skin is timeless, K-Beauty (short for Korean beauty) has definitely helped make a clear complexion a trend-setting statement.
"Korea has been leading the way in skincare innovations for a while now and the desire for 'glass skin' - a complexion so clear that it resembles a pane of glass - has definitely played a role," says Sephora National Artistry Lead, Alphie Sadsad.
The glass skin look focuses entirely on skin care prep and aspiring makeup artist Ellie Choi has been blowing up social media with her porelessness...and multi-product skin care regime.
Perfectly prepped skin is also making a statement on the runway - 2018 has seen Roksanda, Lanvin, Christopher Kane and Michael Kors hero glowing skin with only the subtlest makeup tweaks.
But while it's all well and good to say less is more for models and royalty (who have dermatologists on speed dial and facialists at their disposal) how can you create a fresh, flawless complexion without the transformative powers of concealer, foundation, powder and illuminator? It's all in the prep.
Exfoliate
Start with a hardworking chemical exfoliator or resurfacing treatment to help slough off dead skin and create a super-smooth base, says Sadsad. Think Instant Facial from Alpha-H ($62) or First Aid Beauty Facial Radiance Pads ($24) - either of which should be used every second night before bed. Both work wonders on a dull complexion.
Hydrate
Adding a serum like Claudalie's Vinoperfect Radiance ($102) into your skincare routine will also help deliver clarity and brightness, says Sadsad.
Try layering or alternating with a hydrating serum like Ultraceuticals Ultra B2 Hydrating Serum ($89) which gives instant plumpness and a dewy finish to the skin.
Finish with a moisturiser with SPF - a must for ensuring a long-term glow, says Sadsad.
Mask
There's a trend towards appreciating skincare as self-care and taking time to treat yourself with a mask, says Sadsad.
As well as excellent me-time, masking once or twice per week will treat specific skin concerns or simply add radiance to lacklustre skin.
When in doubt, specially curated kits like TATCHA Skincare for Makeup Lovers - Instant Dewy Glow Set ($86) offer all the products you need for a simple facial at home. A high-tech tool like the FOREO UFO ($395) will also elevate your Sunday masking session with LED Light Therapy.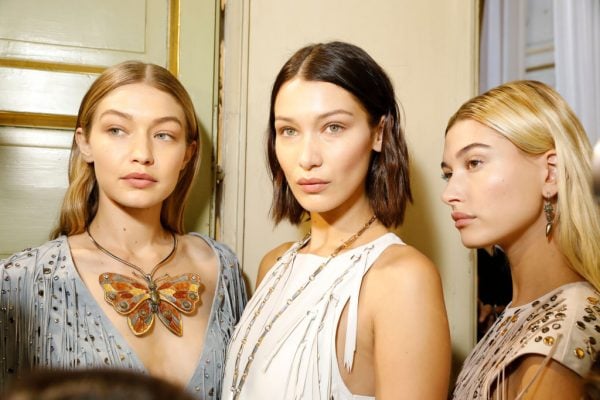 Prime
On days when your complexion is feeling a little dull, fake it till you make it - but skip the strobing.
"If your complexion is dehydrated and dull, products like highlighters tend to sit on the surface of the skin and look artificial," explains Sadsad. Instead, try a radiance boosting primer like the Cover FX Illuminating Primer ($60) on its own or under a light layer of foundation.
Glow
After skin prep, makeup artist Linda West likes to mix her foundation with a drop or two of facial oil to get a low-fi glow.
"Even oily skin types can use an oil (the best one for this type is Jojoba oil - it actually helps regulate sebum production in the skin)," she says.
Mixing your hydrating serum with your foundation will give a similar effect if oil is not your thing. Another trick is to look for moisturising products with light reflective ingredients to add a subtle shimmer. Something like HydroPeptide Eye Authority ($125) features crushed pearls in its formula which illuminate the eye area and reflect light.
What are your tips for glowy skin? Tell us in the comments!