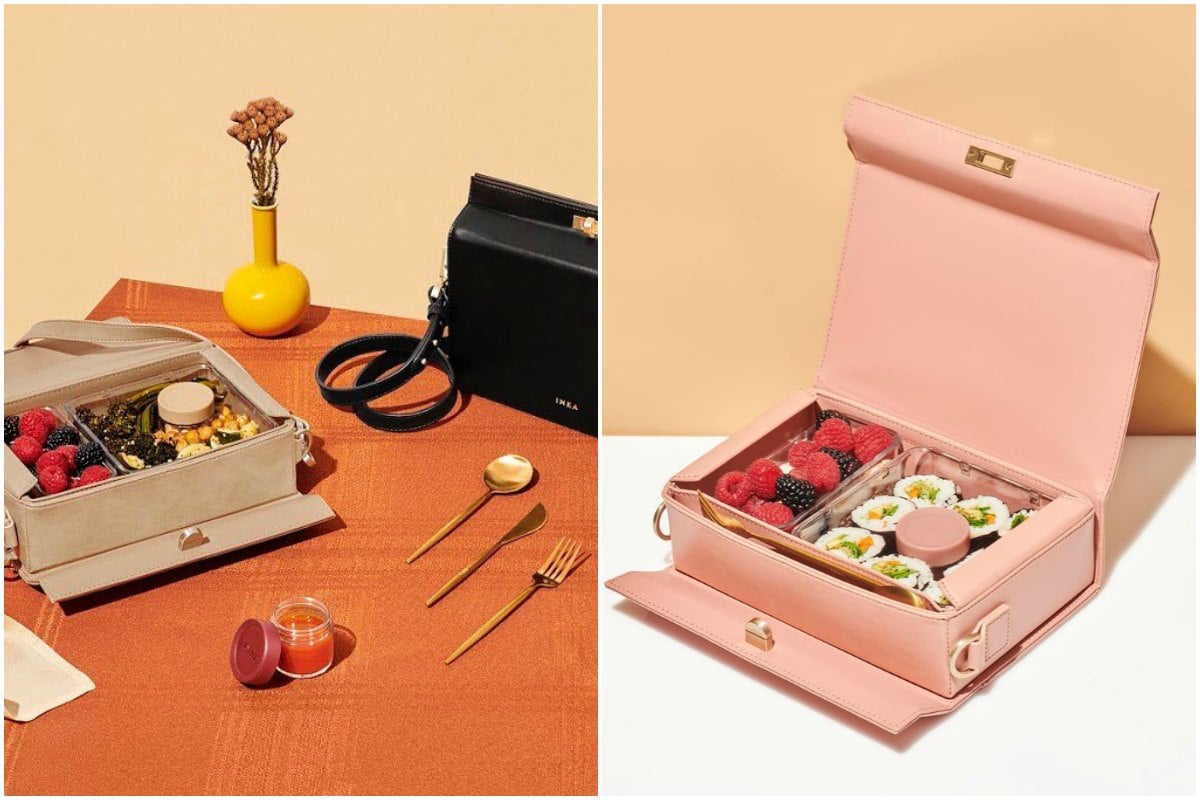 While the rest of Australia stockpiles toilet paper, I have another very pressing concern.
Namely, the phrase 'elevated lunch experience' and the fact that someone has created a lunchbox that costs $369.
That person is Leah Naomi, a New Yorker, and her creation is the Inka Lunchbox Kit. It's essentially two BPA-free, plastic lunch boxes which sit perfectly in a waterproof, vegan leather handbag case. Oh, and it also comes with a gold-finish, stainless steel cutlery set, long and short bag straps, a dinky little saucepot and two silk-cotton napkins. There are also pockets included for your silverware, phone and keys.
Office politics: When someone has a better lunch than you. Post continues below.
While this is all very aesthetic and fancy AF, there's a pressing issue we can't ignore. The Inka lunch kit is also – and this is important and will be repeated at regular intervals in this article – $369. For that amount, you could buy lunches for an entire month, buy ingredients to make yourself countless more, or purchase 106-ish rolls of black market toilet paper on eBay (no really, we looked it up).
But let's not be rash because nothing tastes as good as pure, unadulterated superiority. With a $300+ lunch kit, you're not a sad sack who eats lunch at their desk, you're a modern professional who takes their re-heated leftovers 'al desko'. Their term, not ours.
Really, it's a power lunch encased in a vegan silicone leather bag and coated in nouveau, niche trendiness.
 

View this post on Instagram