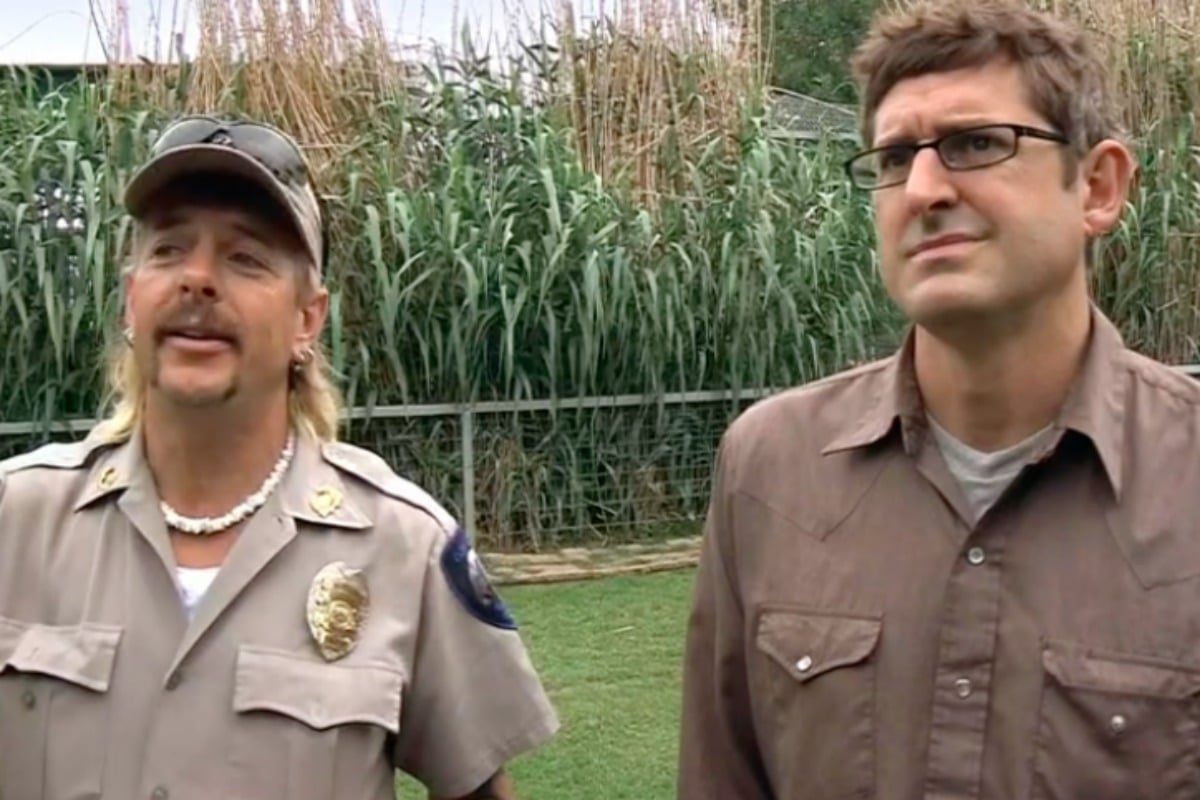 The seven-part Netflix documentary series Tiger King is set to be one of their most watched true crime offerings of all time.
The series follows the story of Joe Exotic, a flamboyant animal enthusiast with multiple husbands, and owner of the Greater Wynnewood Exotic Animal Park in Oklahoma, one of the largest private zoos in the country.
We learn that there are more tigers in American backyards than in the wild – as many as 10,000 held captive around the country.
And that's when we meet Carole Baskin, an animal rights activist and owner of Big Cat Rescue.
From there, every scene gets weirder, and every character more eccentric. There's a twisted murder plot, a missing husband who was allegedly fed to the tigers, polygamy, a country music career, an amputated arm, and that's just the beginning.
For some viewers, Joe Exotic, whose real name is Joseph Maldonado-Passage, might have looked familiar.
And that would be because in 2011, Joe featured prominently in Louis Theroux's  BBC documentary America's Most Dangerous Pets. 
The episode has Theroux travel through the United States, meeting people who own animals like lions, tigers, bears and chimpanzees, normally found in America, Africa and Asia. He speaks to Joe, and a number of other men and women, about why they choose to keep wild and potentially dangerous animals as pets.
But just as Theroux's time with Joe begins, they receive news that a tornado is imminent, so all Joe's animals, including 176 tigers, have to go into lockdown. Tornados are particularly dangerous because if they compromise the infrastructure of the zoo, tigers can escape and wreak havoc on the community.