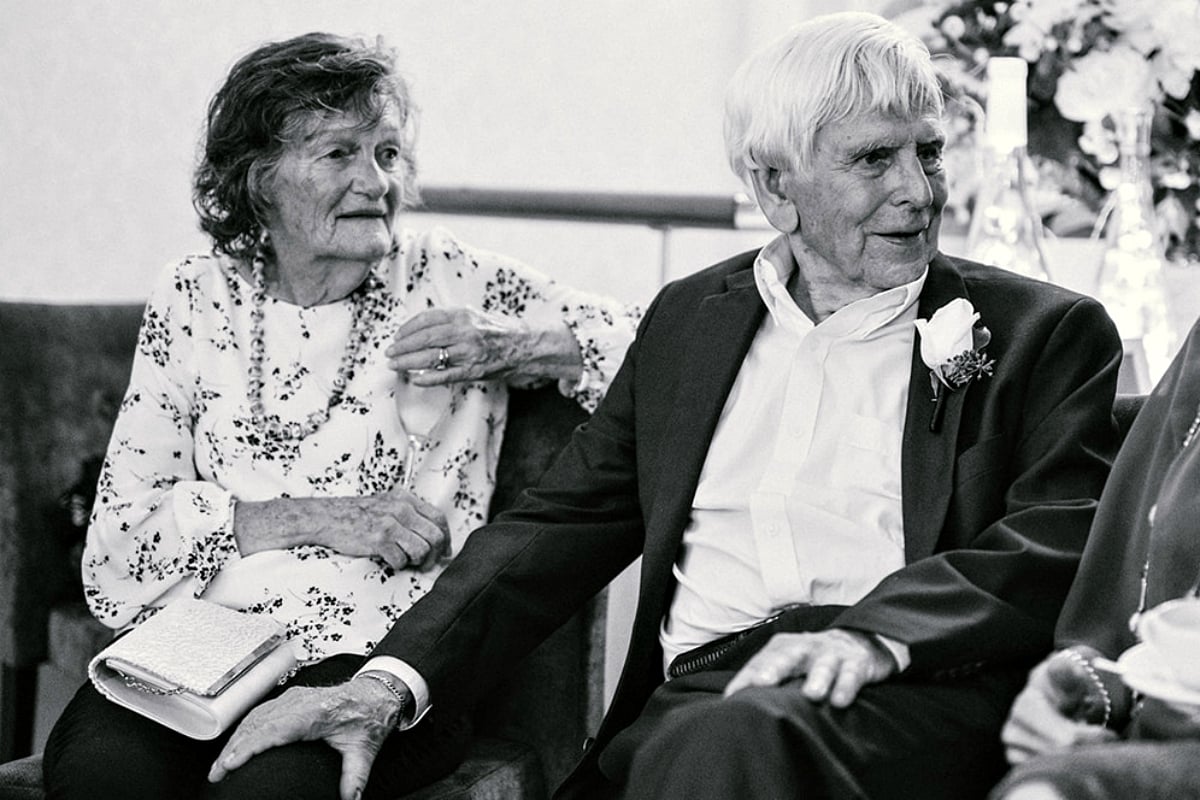 I'm newly married — just three months in.
My now-husband and I have been together for a little over six years now. In that time, we've had a hell of a lot of happiness with the odd trial thrown in (grief, a breakup, watching loved ones going through cancer, close friends experiencing heartbreak and loss). But as far as this whole matrimony thing goes, we're still new, still learning what it means to be individuals, together. Part of something that's bigger than us. A family.
All around us are examples of what that can look like; relatives, friends colleagues that are in thriving long-term relationships, or have been part of one that's come to a natural, necessary end. From all of them, it's clear — even to a newbie — that it requires work and, often, a conscious effort to sustain a fulfilling partnership.
I'd just never really asked what that means, what that looks like from the inside. Not explicitly, anyway. So, here are six people — some known to me, some perfect strangers — sharing what they think it takes to make a happy, long-term relationship.
Jerry and Marea (pictured above). Married 67 years.
Gerald: "We've been married 67 years and rarely had an argument. Disagreements aplenty but arguments, no. We have always been able to see the other's point of view, even though we may not agree with it. And we have always communicated on everything, so that any decision has always been mutual.
"I also can't stress enough the importance of humour. In fact, a few months ago Marea was asked the secret of our happiness. Her answer: 'Jerry does or says something every day to make me laugh.'
"Long time relationships can go two ways — you either grow to detest each other or you grow closer. Thankfully we're the latter. Even now, each night we go to sleep holding hands."
Kate and Pete. Married 24 years.