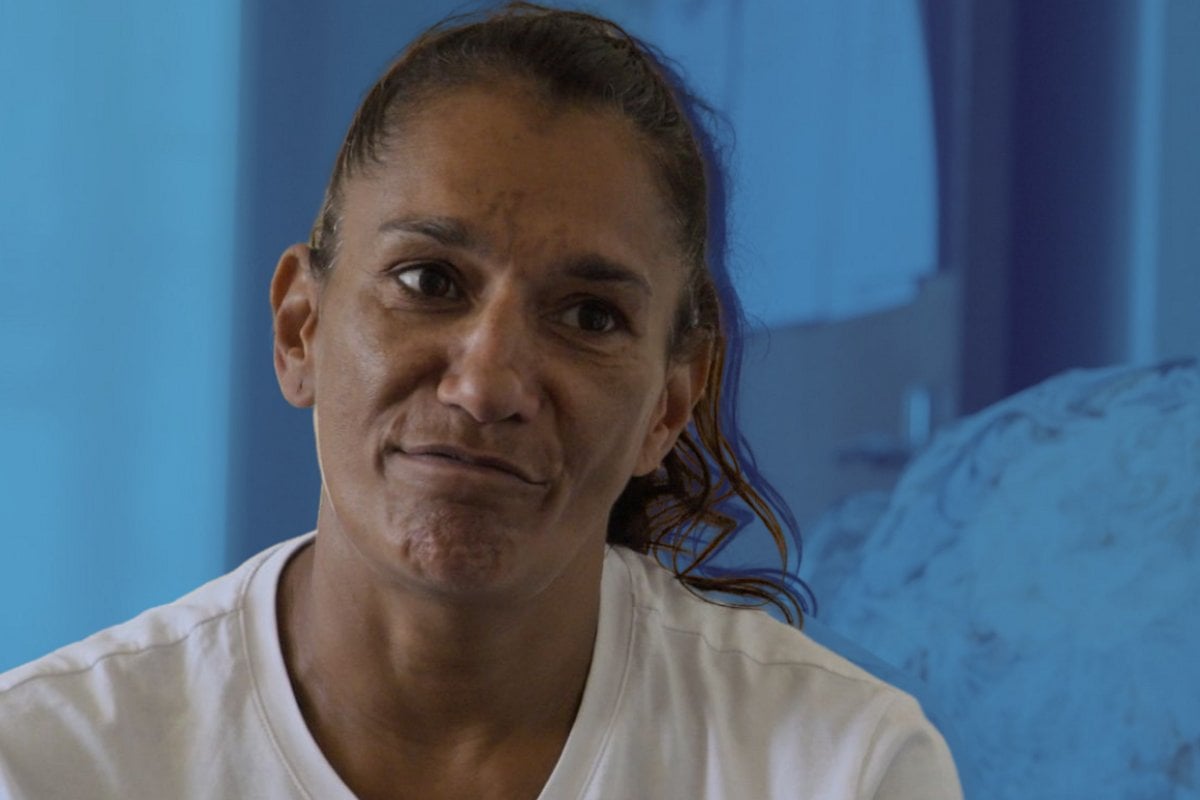 This post deal with domestic violence and may be triggering for some readers.
Shenane never imagined she would be someone who had to live on the dole. 
In fact, she used to hear people talking about their struggles living on welfare and think just "go get a job" and move on. 
"I won't lie, I used to think get over it, go build a bridge, go get a job. But now [I'm living on it], I'm like sh*t I can't build a bridge and I can't get a job," the 43-year-old told Mamamia. 
Watch: Shenane takes NSW Greens MP Jenny Leong through a day in her life in the new SBS documentary Could You Survive On the Breadline? Post continues below. 
Before applying for the JobSeeker allowance (formerly known as Newstart) in 2016, Shenane's life looked very different to how it does now. 
The mother of six was married and working in Aboriginal community development for her local Parramatta council- a six-figure job she loved. 
For the most part, her life was following the way she simply thought it would when she was younger.
"I just assumed you get married, have kids and go to work."
But things took a turn after she separated from her husband and "fell into a really bad relationship". 
The relationship became abusive and the injuries that Shenane sustained became too hard to "hide" at her workplace. 
She eventually made the hard decision to walk away from her job and the life she had built.
"I left work because I was in a high-profile position and I couldn't keep going to work with black eyes. The boss knew something was happening, he could tell."
"I ended up resigning because I didn't want to wreck my work credibility. I've been able to build up a good work reputation because I worked for Wollongong council before and I'd prefer to walk away from it rather than have it go down the drain."