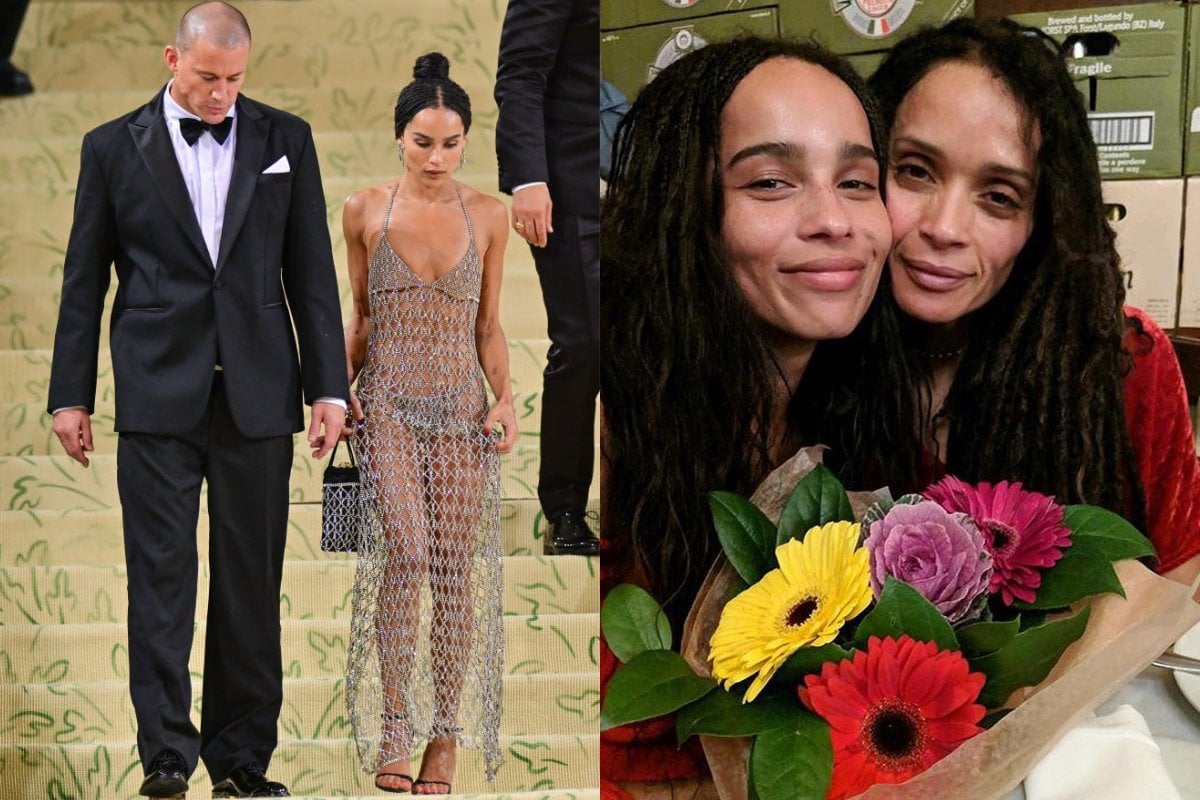 Zoë Kravitz is a very private person.
As the daughter of Lenny Kravitz and Lisa Bonet, she's always been in the spotlight, but she rarely comments about her personal life. 
Only adding to the mystery is the actress' bare Instagram feed, which she stripped late last year to leave a single post in character for her upcoming role as Catwoman (AKA Selina Kyle) in The Batman.
But Instagram stunts aside, the elusive actress and fashion darling is back on our radar thanks to a new relationship with Channing Tatum, as well as the news of the breakup of her mother Lisa Bonet's marriage to Jason Momoa.
Here's everything we know about Zoë Kravitz.
Kravitz's famous parents.
Zoë Kravitz is the only daughter of celebrity exes Lenny Kravitz and Lisa Bonet.