It's one of the most unlikely celebrity pairings in recent Hollywood history: Aussie screen icon Nicole Kidman and rocker Lenny Kravitz.
In a relationship wedged between Kidman's marriage to then-heart-throb Tom Cruise that ended in 2000 and her marriage to country crooner Keith Urban, it's easy to forget that this unlikely pair once walked red carpets together more than 14 years ago.
Earlier this year, the 50-year-old Big Little Lies star revealed that she and Kravtiz were actually engaged.
The star made the confession to Net-A-Porter's The Edit, sharing that she and co-star Zoë knew each other well before the HBO series began filming.
Listen: Why we are really excited to talk about Big Little Lies. (Post continues…)
"I knew Zoë because I was engaged to her father," she revealed. "It's all in the family! I love Lenny; he's a great guy."
Nicole has spoken about her secret engagement before – but never named who the romance was with until this year.
"It just wasn't right," she told Vanity Fair in 2007, speaking of why the engagement came to an end.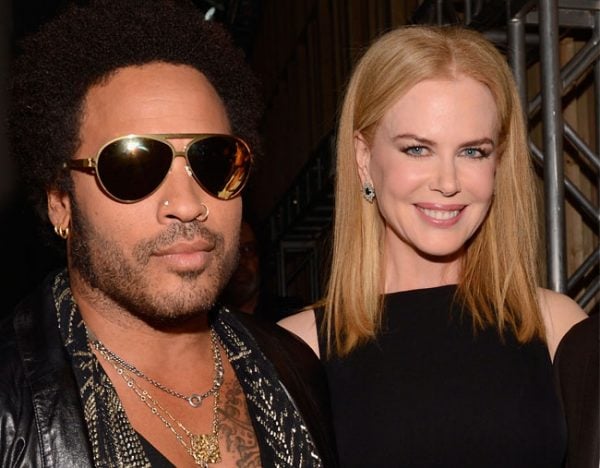 "I wasn't ready. We weren't ready."
Now, it's Lenny's turn to open on the relationship, telling Mr Porter the star was "amazing".