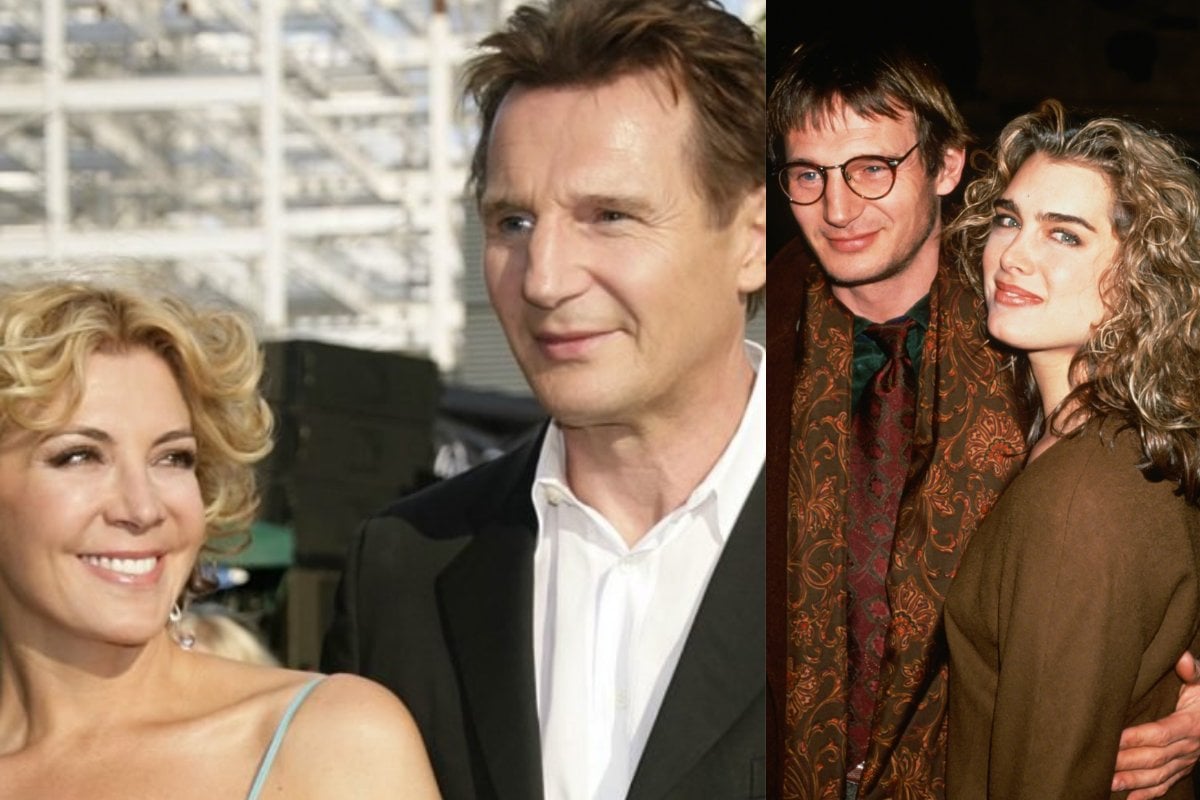 This month, Liam Neeson's love life made the news – again. 
The Irish actor revealed that he fell in love while shooting a film in Melbourne, but didn't say the woman's name. 
Neeson has been dating high-profile women since he got his start in movies. A talented boxer as a teenager, he went on to study teaching in Belfast, but quickly realised it wasn't for him.  
Watch The celebrity couples we forgot about. Post continues after video. 
"I was sent out to do teaching practice in Geordieland, teaching 12- and 13-year-old girls maths, physics, and drama," he told the Evening Standard. "They were terrifying. I couldn't control them."
Deciding to try acting, he'd done a few plays when he was spotted by filmmaker John Boorman and offered the role of Sir Gawain in the 1981 movie Excalibur. Helen Mirren was playing Morgana Le Fay, and many years later, on The Graham Norton Show, Neeson recalled seeing Mirren onset for the first time, as she walked towards him, in costume. "F—k!" was his reaction. 
"I was smitten," he added. 
Mirren and Neeson lived together for four years.