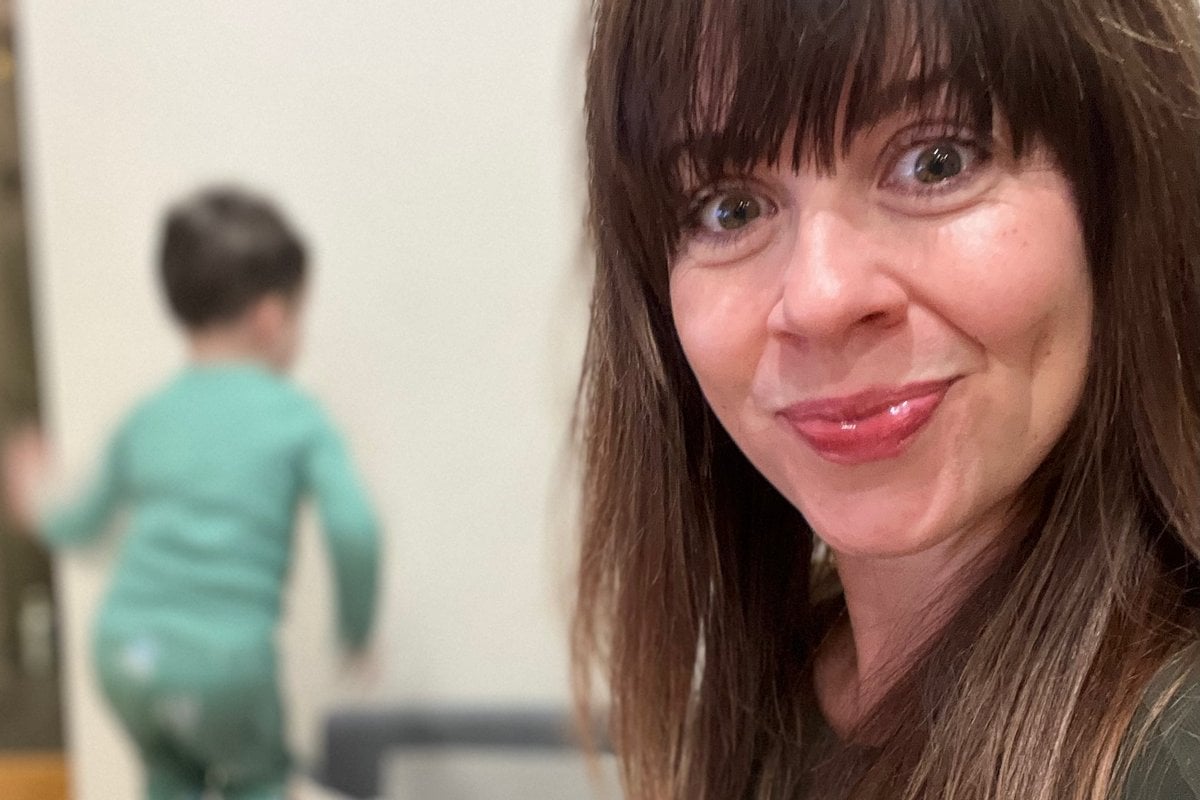 It's a wintry Sunday evening when I find myself at the local league's club.
The equipment – portable stage, speakers, amps, microphones, a keyboard and a small drum kit – is all assembled, ready to be played. I notice that I'm nervous. A nauseousness has settled in my tummy and I'm fidgety, glancing around the room, shifting on my feet, not sure what to do with my hands. I tell myself to breathe, that everything is going to be okay, despite the fact that another louder, panicked voice is also screaming: But what if it's not?
I'm not performing today. I don't even play a musical instrument. I'm here in the audience watching my nine-year-old take a seat behind the drum kit to do her first public solo performance. Outwardly, I've demonstrated nothing but unbridled enthusiasm and confidence in her abilities. However, as I watch more people file in, I'm quietly stressed AF on her behalf and seriously regretting that I chose this week, of all the weeks, to let her do what she wants.
Watch: Superwoman is dead. Post continues below.
In the lead-up to tonight, I bit my tongue when she turned down my gentle suggestions of "a bit more practice". I nodded and said "alright, okay" when she sternly told me not to email her teacher for "a few more details".