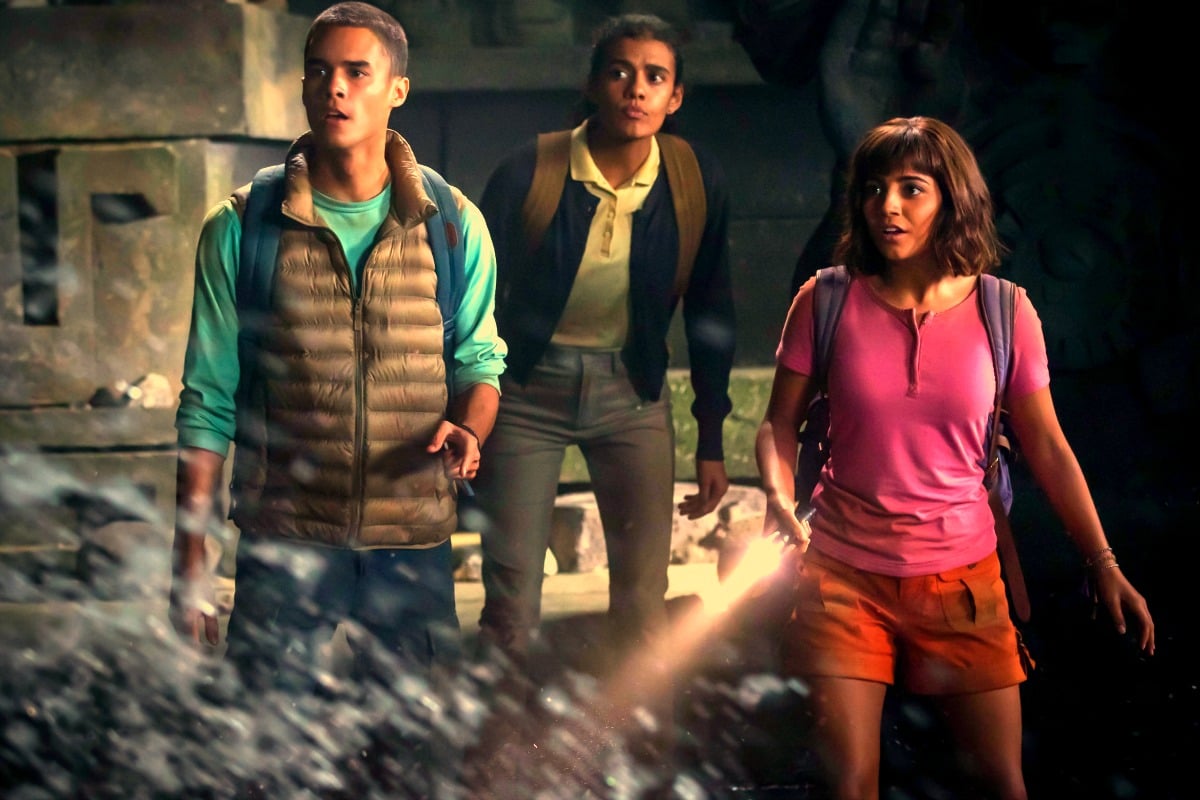 As an adult I never expected to be able to physically walk through the world of Dora the Explorer, but that's exactly where fate took me when I journeyed to Australia's version of Hollywood: The Gold Coast.
Dora, the iconic Latinx explorer, cemented her place in popular culture with her first animated foray on Nickelodeon in 2000. Now the beloved character has been reimagined for her first ever live-action feature film, Dora and the Lost City of Gold. 
In this new offering, 16-year-old Dora is played by Isabela Moner and is sent to live with her family in Los Angeles while her parents undertake a journey to find a lost city. Thanks to the fact that Dora has been raised in the jungle with only a wild monkey for a friend, it's fair to say that her social skills are somewhat lacking.
You could almost say it's akin to the plot of Mean Girls until you actually get into the nitty-gritty elements of the story and the production.
Dora was filmed completely in Australia thanks to the fact that the production team wanted her world to look 'big'.
Many of the film's scenes were filmed in the rainforest along the Gold Coast, a location which easily passed itself off as an exotic slice of South America. In order to fully create Dora's world, an immense jungle set was constructed on a sound stage at Village Roadshow Studios, where just a few months earlier all the action of Aquaman had taken place.
Take a look at this exclusive to Mamamia clip from Dora and the Lost City of Gold. Post continues after video.
Since the world of Dora is instrumental in creating the story's sense of wonder and adventure,  special care was taken by the production team to bring it to life.
The sound stage jungle set where much of the film's action takes place was so meticulously constructed that when I was walking through it and lifted up one of the faux-logs (secretively of course, I was not meant to be touching anything), I could see that there were hidden clusters of little mushrooms attached to the prop. A tiny detail that would not show up on screen but was instrumental in the creation of the world.
Likewise, the creation of Dora's jungle home was constructed from this same realm of imagination.
For this set-piece the film's production designer, Oscar winner Dan Hennah, who is known for working his magic on The Lord of the Rings and The Hobbit trilogies, actually built an entire house on stilts on the banks of the Coomera River for the film.