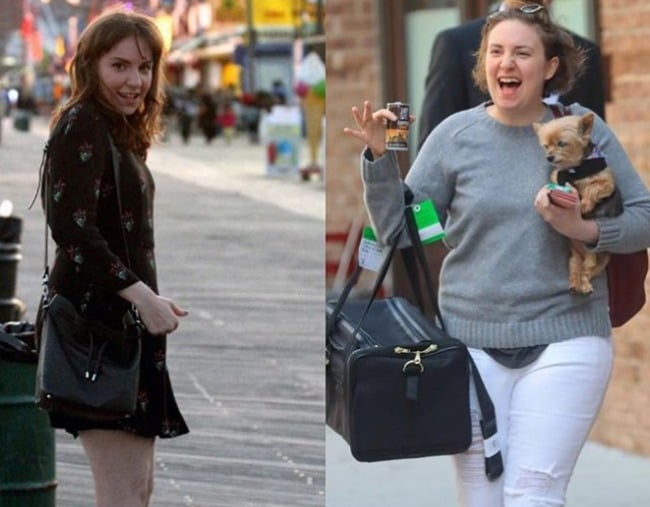 Lena Dunham has always been candid about her life.
Now the Girls' creator has opened up about her own body positive journey on social media.
The 32-year-old posted a side-by-side photo on Instagram, explaining to her fans that she's happier in the photo on the right.
"On the left: 138 pounds, complimented all day and propositioned by men and on the cover of a tabloid about diets that work. Also, sick in the tissue and in the head and subsisting only on small amounts of sugar, tons of caffeine and a purse pharmacy," she explained.
"On the right: 162 pounds, happy joyous and free, complimented only by people that matter for reasons that matter, subsisting on a steady flow of fun/healthy snacks and apps and entrees, strong from lifting dogs and spirits."
The actress explained that although she sometimes looks at the left picture longingly, she knows what it took to get herself there brought her to her "proverbial knees".
"As I type I can feel my back fat rolling up under my shoulder blades. I lean in," she added.
Last year Dunham took aim at a magazine that was championing her weight loss, by using a photo of her, alongside the coverline "20 diet slim down tips stars are using".