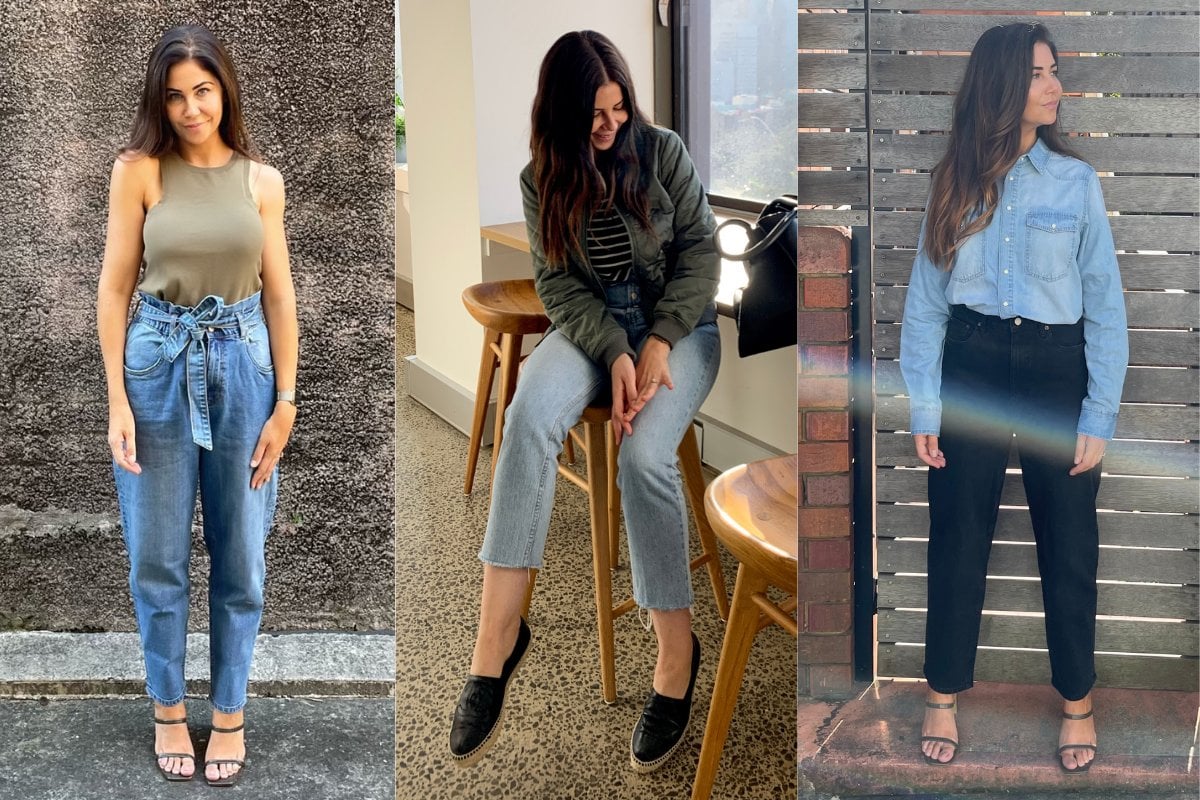 I've found the style of jeans that suit my round bottom and shorter stature and lack of ankles.
Are they mum jeans, or boyfriend style, or jeans with a paperbag waist? Are they cropped, have a raw hem, or feature a balloon style leg?
Nope, none of those. They're called... 
WHATEVER STYLE I GOD DAMN LIKE.
They're whatever makes me feel good, confident and comfortable. And yes - quelle horreur! - that may include skinny jeans. 
Watch: Mamamia Reviews Non Family Friendly Fashion. Post continues below.
I'm sick of reading that skinny jeans are now uncool, so skinny-jean wearers are uncool by association.