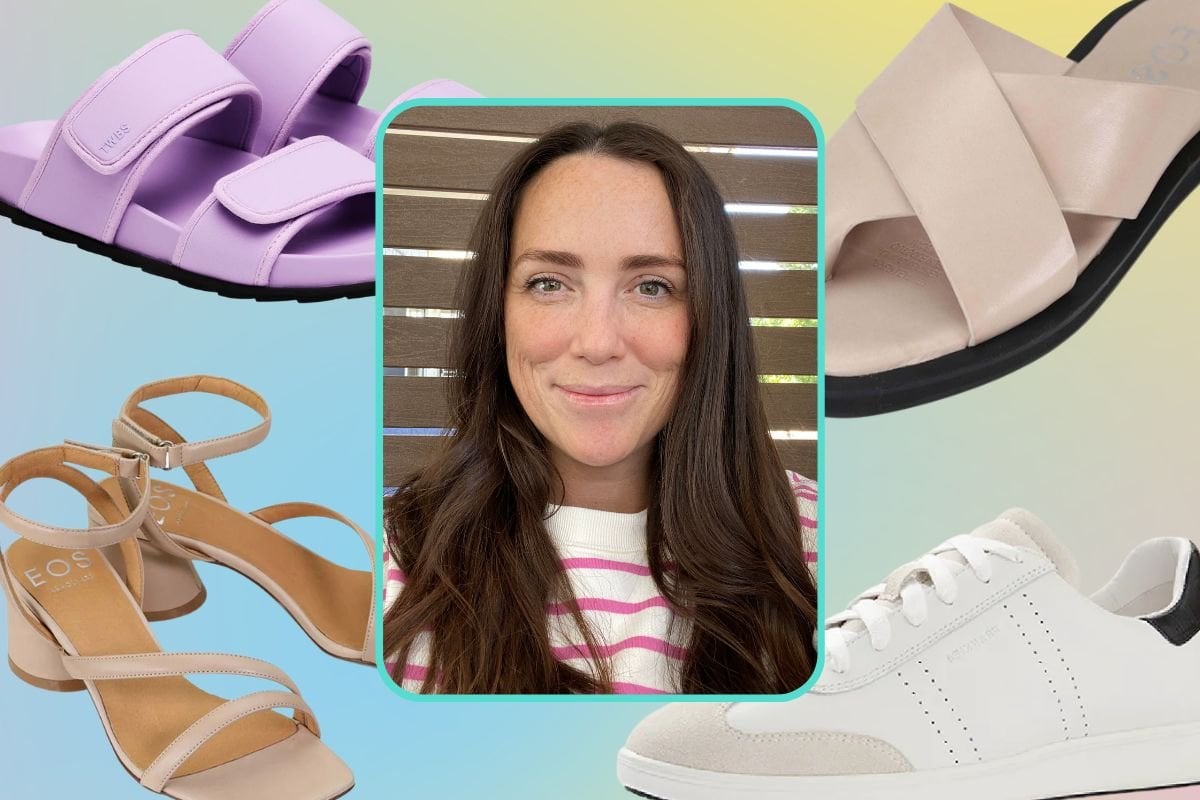 Dear retailers,
Why don't you want my money?
I've been wondering about this for a while now.
I come into your shopfronts; I scour your online stores and I Google incessantly trying to find shoes that aren't… ugly.
Watch: The Shark Tank shoes Americans can't get enough of. Post continues below.
Except the thing is, I'm not the standard size 7.
Like many women around Australia (including six in my office when I conducted a quick poll) I wear a size 11 or 12, which is a European size 42 or 43 for those playing along at home.
In most stores, they only carry those sizes for a limited range or not at all.
I once had a shop assistant at a popular retailer tell me they usually only get one or two pairs in the size 42, if they get any, and they are always the first ones to go.
So there is a demand.
But retailers - while you've made leaps and bounds when it comes to creating inclusive size ranges for clothing, you somehow forgot our feet can also be diverse too.