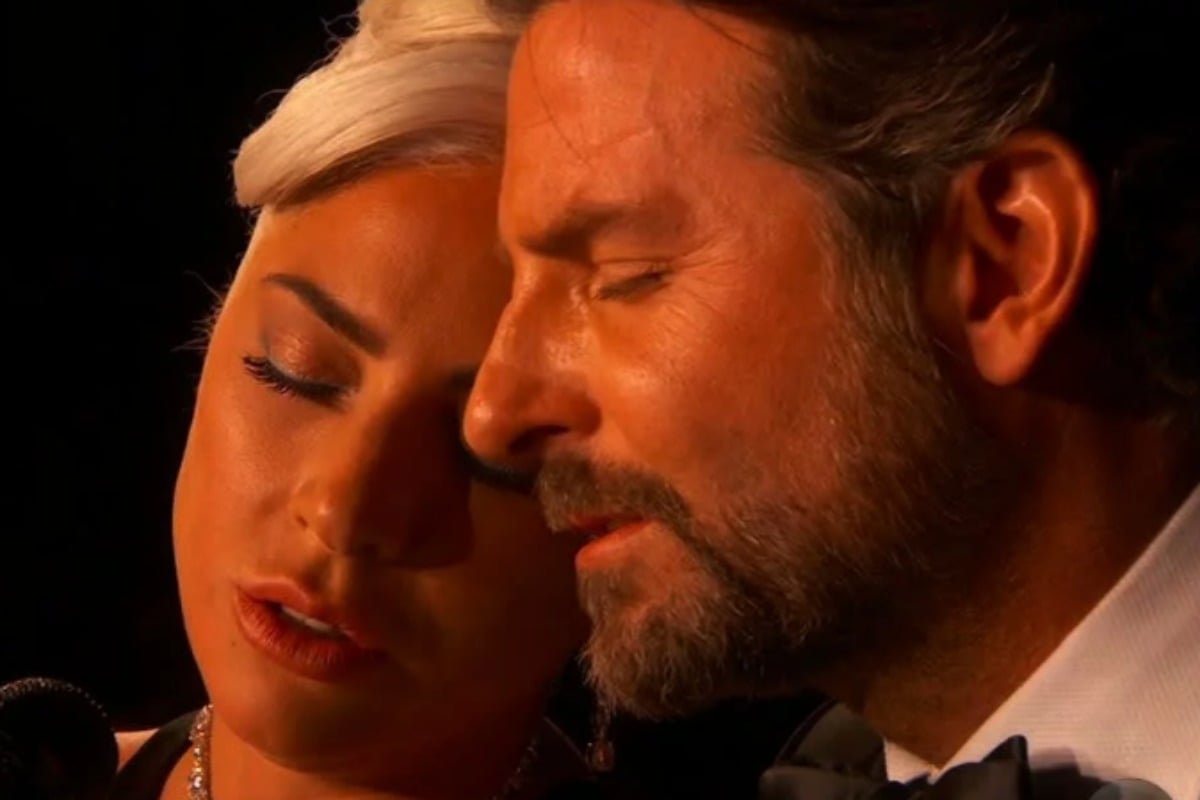 The Oscars are over for yet another year but there's just one thing the world cannot stop talking about.
You see, Bradley Cooper and Lady Gaga performed their A Star Is Born duet 'Shallow' and precisely everyone believes the "romantic" performance is proof the pair are in love.
From fans to celebrities to even Bradley Cooper's ex-wife Jennifer Esposito, everyone has had their say on whether the A Star Is Born actors are madly in love.
Watch Lady Gaga and Bradley Cooper's Oscars performance here. Post continues below…
Now, after days of speculation, Lady Gaga has finally responded to the rumours – and she did it in the best way possible.
Appearing on Jimmy Kimmel Live with her Oscar for Best Original Song, Kimmel asked Gaga about the speculation.
"We were watching it at home and we were like, 'what is going on between these two?'" Kimmel said.
"You had such a connection with Bradley instantly that people started saying 'they must be dating, they must be in love'," he added.
What followed was the greatest eye roll we have ever seen.
Take a look for yourself: