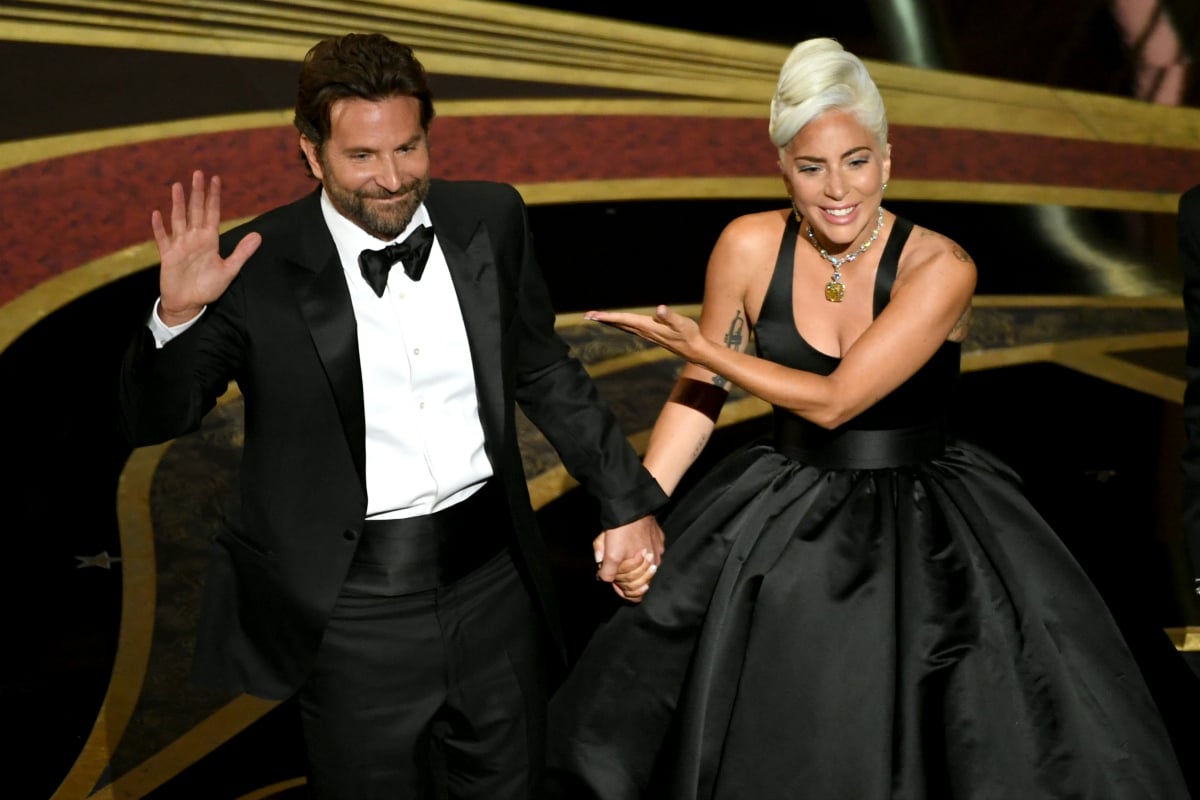 Let's face it, tonight's Oscars was about one thing and one thing only: Lady Gaga and Bradley Cooper's Shallow performance.
And it was… Well, it was bloody beautiful.
As soon as we heard those first few chords, we're not ashamed to admit we were majorly attacked by the feels. We're talking lump in the throat, eyes welling up type feels.
LISTEN: Are The Oscars Rigged? Hollywood correspondent Gayl Murphy and Film Data Analyst Stephen Follows break down where the dollars flow on the road to Oscar glory…

Bradley looked nervous, Gaga gazed on adoringly as he started the song: 'Tell me something girl…'
Much emotion.
The pair performed the hit to perfection but the real climax wasn't even Lady Gaga's high-note (although that was pretty epic).
It was THE LOOK OF ACTUAL LOVE ON THEIR FACES.