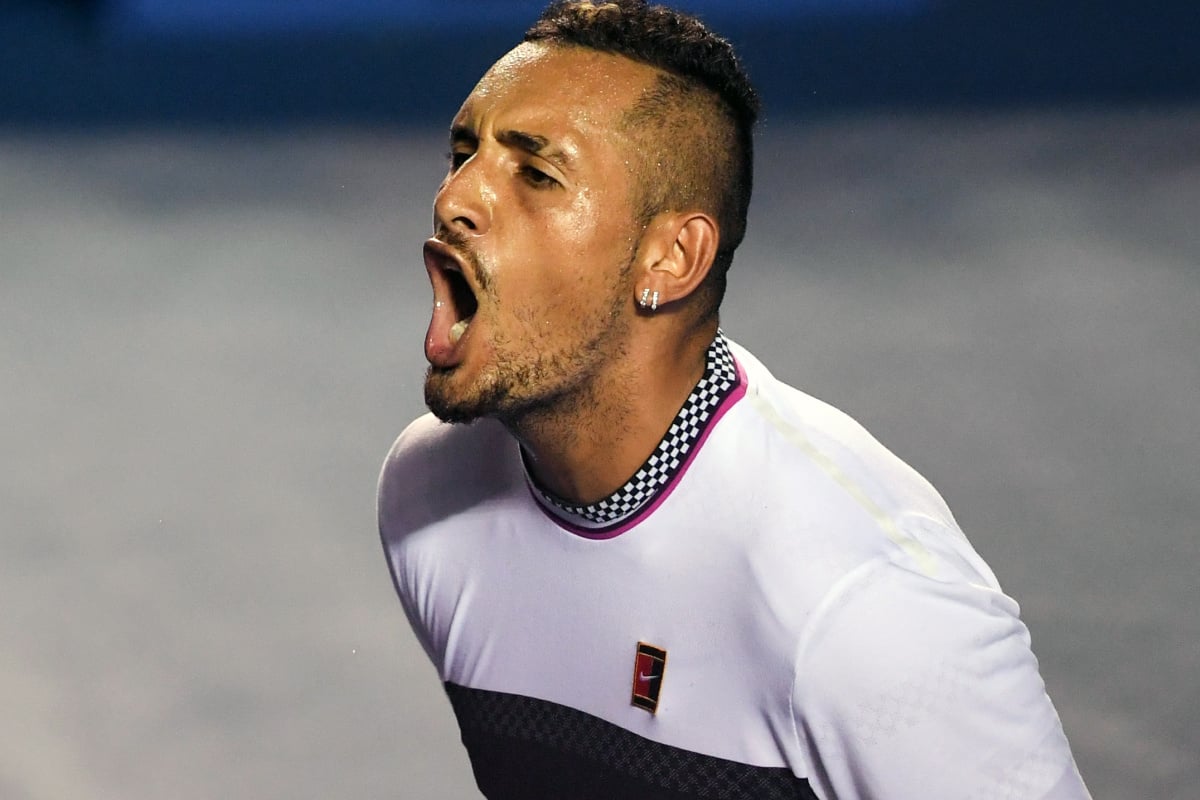 After Nick Kyrgios beat world number two Rafael Nadal yesterday, the Spaniard slammed the Aussie tennis star for his lack of respect when playing.
In a tight three-setter at the Mexican Open, Kyrgios displayed some of his best form. But the high-quality spectacle didn't translate into positive words in the press conference after.
Throughout the match, there were a number of moments where Kyrgios lashed out.
In the first set, Kyrgios said he was feeling ill leading him to contemplate dropping out of the game entirely.
"I feel sick … if I forfeit, the media will blow it up … I'll be booed off the court."
"I'm gonna try to play a couple of more games."
Kyrgios tells the trainer he "feels sick" after losing the opening set to Nadal 6-3.

Trainer says what can you do as he hints at a retirement.

Kyrgios replies: "If I forfeit, the media will blow it up…. I'll be booed off the court"#AMT2019

— Sacha Pisani (@Sachk0) February 28, 2019
During the second set, he was issued a warning by the umpire for swearing and shouting at the crowd to "shut up".
Then in the third, the Aussie tennis player complained to the chair umpire about the time Nadal was taking between points on Kyrgios' serve.
Kyrgios also tried the controversial tactic of an underarm serve against Nadal, which likely added fuel to the fire.
(????@TennisTV ) pic.twitter.com/2O2BS4AE6B

— doublefault28 (@doublefault28) February 28, 2019