It's been arguably her most painful break up to date. And a year after splitting with her fiancé, Joshua Sasse, Kylie Minogue has finally spoken about the experience.
Sitting down with Karl Stefanovic on 60 Minutes on Sunday night, the 49-year-old admitted she lost herself after the break up in February last year.
"I really did lose myself. It wasn't so much heartbroken, just a bit broken," she admitted.
The pair split up amid rumours Joshua had been cheating with his No Tomorrow co-star, Marta Milans, 35, and while Minogue didn't actually talk about the reason behind their split, she did admit she was better off alone.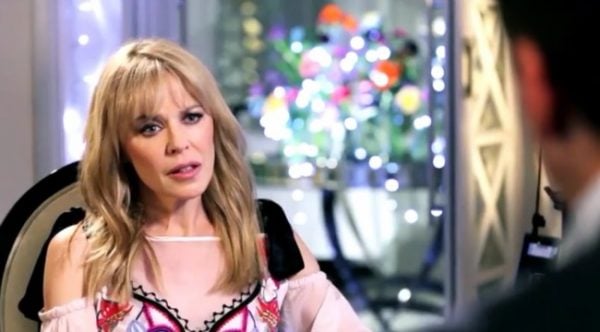 "It's well documented, I am on my own, which is fantastic. I feel like I've got another chance," she said.
She also said the break up was not an easy one, and that it took her a long time to recover.
"I didn't feel very present. You've got your tail between your legs a little bit," she said.
And from the sounds of it, Minogue doesn't exactly look back on her 30-year-old ex fondly.