Just one week on from confirming their split, Kylie Minogue's now ex-fiancee it has been confirmed that Joshua Sasse is no longer a part of the 'Say I Do Down Under' marriage equality campaign.
The 29-year-old actor partnered with Australian Marriage Equality last year after learning that same-sex marriage was still not allowed in Australia and vowed that he and Minogue would not wed until marriage was available to all.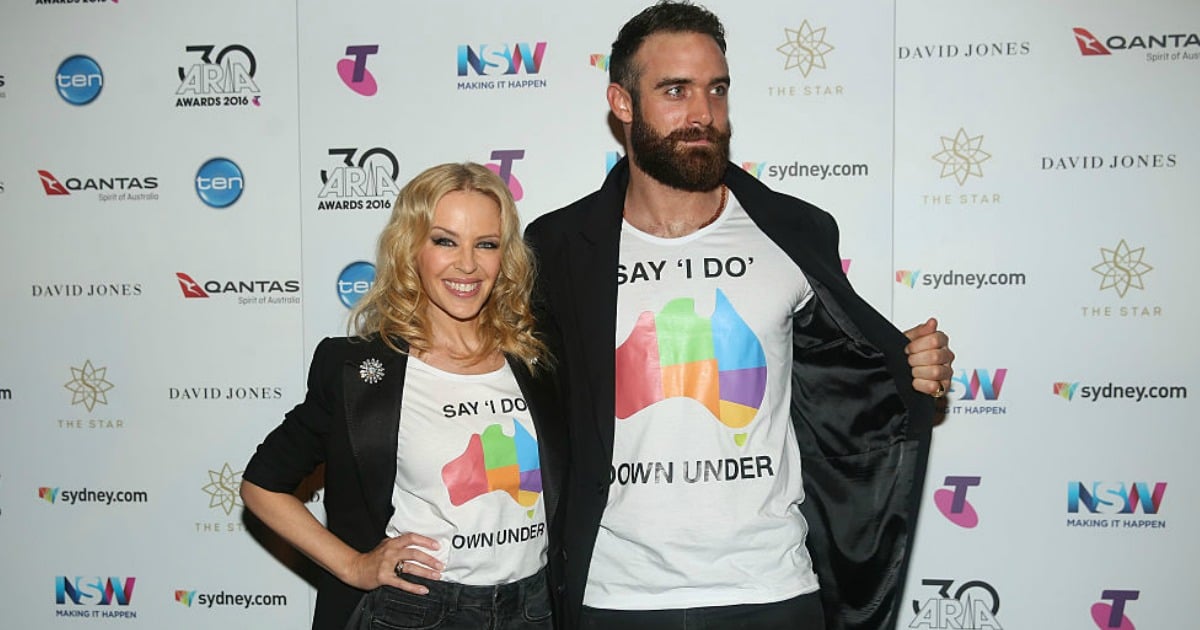 Appearing on Sunrise in October, Sasse said, "I wanted to tell you today on her (Kylie's) behalf and our behalf that until this law has passed in Australia, we will not be getting married."
And while it was originally believed that Sasse's departure from the campaign was linked to his split with Minogue, a spokesperson for Marriage Equality Australia told Mamamia exclusively on Friday that the timing of the breakup and the campaign ending are purely coincidental.
Cath Pope discusses the importance of marriage equality on Fighting for Fair. Post continues... 
"It was always a timed campaign that had a start and finish date," the spokesperson said. "The timing of the campaign was set last year and this has nothing to do with their relationship."
He added, "We are eternally grateful for the support of Kylie and Josh and the attention they drew to our national campaign."