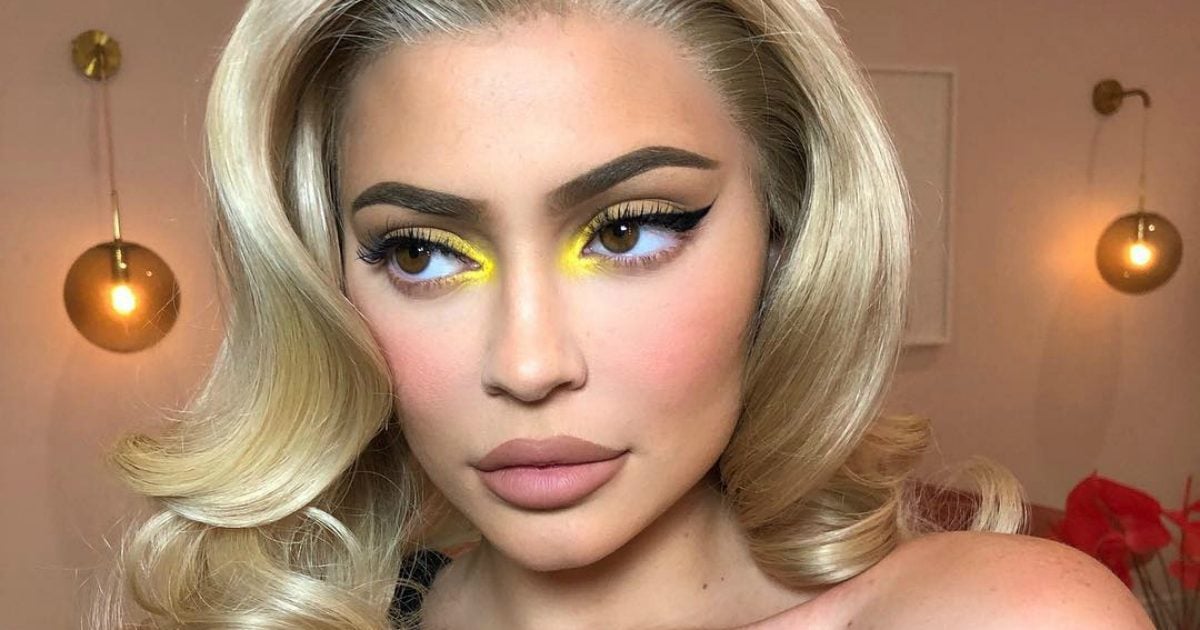 It's December – and that means even the grinchiest among us will allow a bit of Christmas cheer, while others have licence to go all out with their celebration of the 'most wonderful time of the year'.
And that's no different for the Kardashian/Jenner klan, who tend to make a big deal of the 25th of December.
This year, Kylie Jenner has decided to make her daughter Stormi's first Christmas as sparkly as possible with a gigantic, gold Christmas tree.
We mean, this is just… huge.
It was designed by the same creator of her mum Kris Jenner's OTT trees, Jeff Leatham. (If you want to see some fabulously extravagant flower displays, hop on over to his Instagram.)
While most fans were in awe of the so-very-extra Christmas tree, a few attempted to shame Kylie for what is (perhaps inadvertently) an obvious display of her enormous wealth.