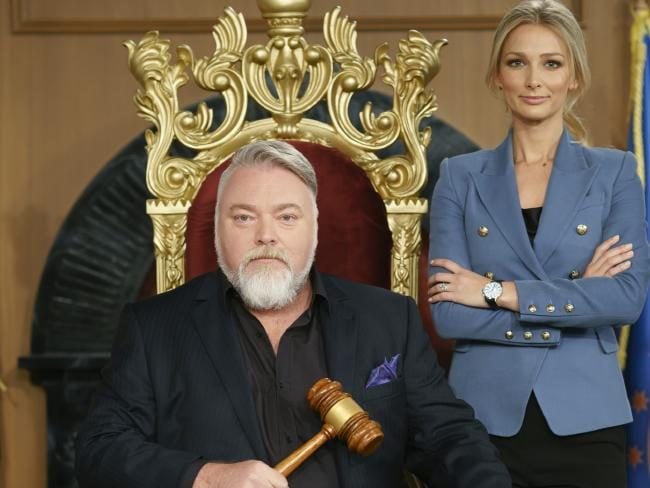 Kyle Sandilands is bringing his spiky personality to our TV screens tomorrow night, and we can't decide whether it's going to be awful in a "trainwreck you can't look away from" kinda way, or wildly entertaining. 
Trial by Kyle, described as Australia's answer to Judge Judy, is being aired as part of Channel 10's Pilot Week, a new television show which debuts shows with one episode each before launching a full season next year.
"Audience reaction, social media buzz and ratings will help us decide what shows will return to our screens in 2019," Ten's chief content officer Beverley McGarvey previously told news.com.au.
That means the future of Trial by Kyle is potentially in our hands, people.