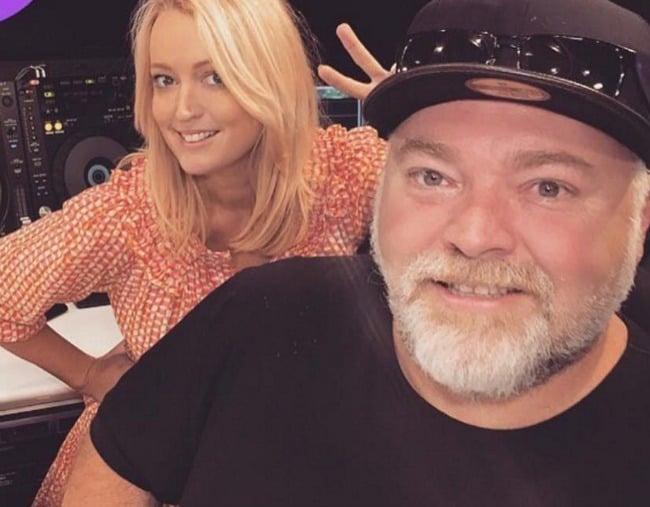 1. Kyle and Jackie O slam the A-lister celebrity who was "just a creep" to Jackie in the studio.
With over 20 years experience as a radio host and interviewing A-list celebrities, you'd be hard pressed to find a famous name Kyle and Jackie O haven't met.
But there was one very "uncomfortable" interview with a well-known face that made Jackie O put a ban on all future in-studio interactions, describing him as "just a creep" and "so full on."
"There was one I refused to interview ever again, because he made me feel so uncomfortable and you [referencing Kyle] know who it is, because I said to you 'we're never, ever having him on ever again, because he was such a creep!'" she said on their KIIS FM breakfast show.
Kyle agreed, calling the mystery celebrity a "nut-job predator".
"He was too full on!" he said.
While neither host gave away the man's identity, Jackie confirmed that he has quite the reputation within the entertainment industry.
"He was so full on about it and I've spoken to other girls in radio who have interviewed him and he's the same with everyone," she said.
Unfortunately, without a name, your guess is as good as ours.
2. Yep, it's official. Ben Affleck has moved on from his marriage with Jennifer Garner.
If you were holding out hope for a Bennifer reunion, we have some potentially day-ruining news.
Ben Affleck and his girlfriend Lindsay Shookus were photographed outside his new LA home cuddling, and you know it's on. There's no pretending anymore this is just a fling.
Lainey Gossip reports moving trucks have even been seen there lately – which could very well be more of Ben's stuff (he only bought the place last month – for a cool $25 million) but then it could also be Lindsay things.
For those who haven't been following the lives of Ben and Jen quite as closely as us, the actor and the Saturday Night Live producer's budding relationship was outed by E! in July last year. So they've been together for about a year now. (There are also some rumours that they had an affair in 2013, but nothing concrete.)
So yeah, probably time to rip up our 'Ben and Jen Forever' t-shirt then.
3. This photo of Chrissy Teigen's newborn with his toddler sister is making our ovaries hurt.
We weren't thinking about having children before looking at this photo of Chrissy Teigen and John Legend's daughter Luna with her brand new little brother Miles Theodore. But now? Now our ovaries feel like they're about to explode with the longing to have a pair of mini humans of our own.
We mean, she's helping her little brother by putting his dummy back in (or possibly ripping it out and he's about to start bursting into tears). It's just too cute.
Quick, we need to watch Ali Wong's latest comedy special again and remember what birth and motherhood really entails.
Watch Chrissy Teigen and John Legend sing L.O.V.E. and prepare to melt a little bit. Ok, a lot.
4. David Beckham forces his sons to go fishing. Also forces them to wear very silly hats.
When it comes to father-son bonding activities, the Beckham boys seem to really enjoy dressing up and going fishing, with matching hats to boot.
The matching hats, you see, are very essential… We think.
The footballer and model shared a photo with his sons Brooklyn, 19, and Romeo, 15. In the ye olde English countryside, no less.
This isn't the first time Beckham has posted snaps of his fishing trips on Instagram, and we even found this photo of Brooklyn and David with a John Dory fish in hand dating all the way back to 2015. It also seems like they've kept their tweed baker boy hats.
Wearing silly hats is a Beckham family tradition, perhaps?
5. The royal family just tweaked Meghan Markle's official bio and hoped we wouldn't notice.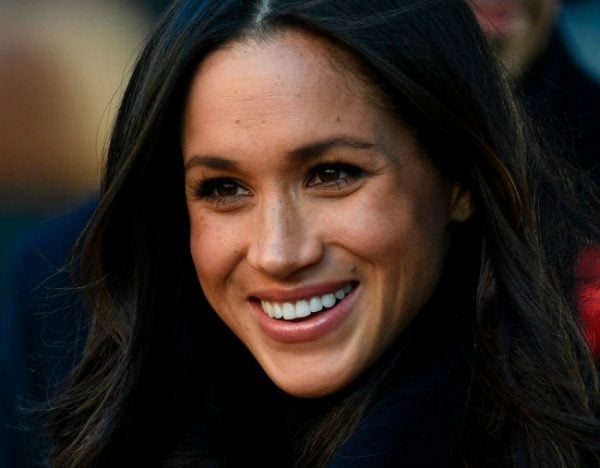 A very Meghan Markle update:
Ahem.
When Meghan Markle officially became a royal after her wedding to Prince Harry, she was given her very own official bio on the royal family's official website.
The page listed the achievements of the Duchess of Sussex, including her was her work as a "proud feminist" and her passion for social justice, but there was one very curious missing element - her 15-year-long acting career.
And then mystically overnight the good people behind Kensington Palace made a little 'amendment,' hoping that we, the people, wouldn't notice.
But alas we did. You can read about that whole ordeal right over here.