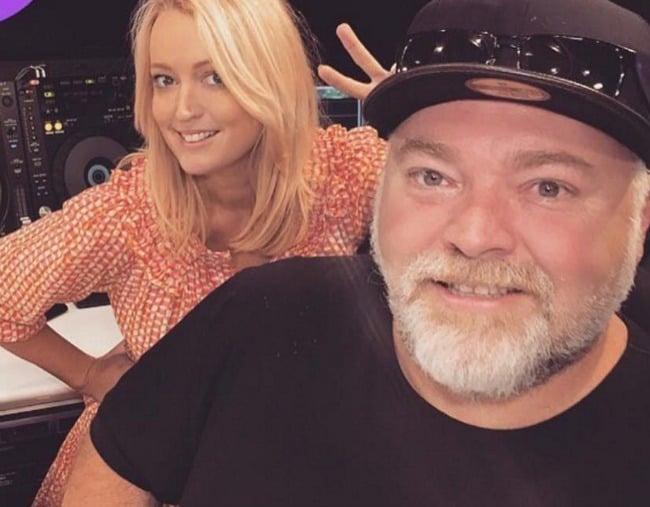 1. Kyle and Jackie O slam the A-lister celebrity who was "just a creep" to Jackie in the studio.
With over 20 years experience as a radio host and interviewing A-list celebrities, you'd be hard pressed to find a famous name Kyle and Jackie O haven't met.
But there was one very "uncomfortable" interview with a well-known face that made Jackie O put a ban on all future in-studio interactions, describing him as "just a creep" and "so full on."
"There was one I refused to interview ever again, because he made me feel so uncomfortable and you [referencing Kyle] know who it is, because I said to you 'we're never, ever having him on ever again, because he was such a creep!'" she said on their KIIS FM breakfast show.
Kyle agreed, calling the mystery celebrity a "nut-job predator".
"He was too full on!" he said.
While neither host gave away the man's identity, Jackie confirmed that he has quite the reputation within the entertainment industry.
"He was so full on about it and I've spoken to other girls in radio who have interviewed him and he's the same with everyone," she said.
Unfortunately, without a name, your guess is as good as ours.
2. Yep, it's official. Ben Affleck has moved on from his marriage with Jennifer Garner.