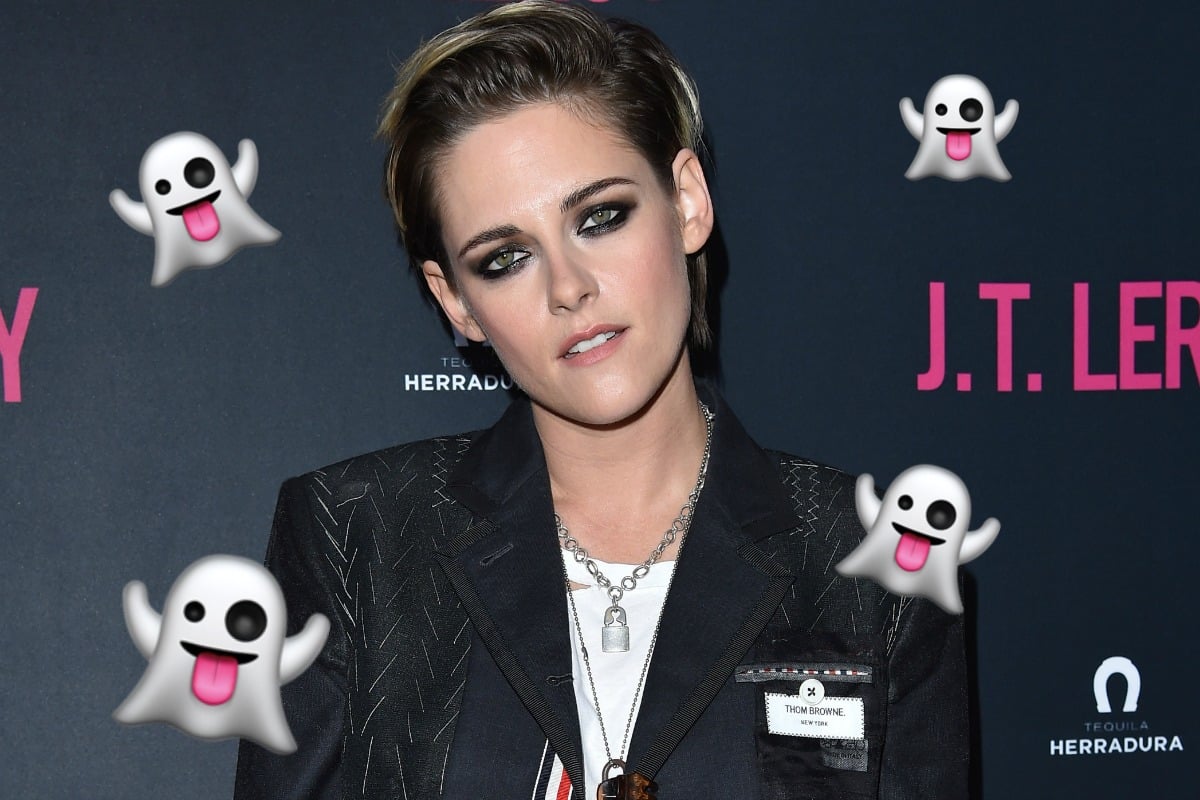 The truth is finally out.
Famous people and the undead share an inextricable link.
Yes, in case you weren't aware, the art of being able to see and talk to dead people comes hand in hand with talents fit for the Hollywood scripts.
Watch the official trailer for the new Charlie's Angels movie starring Kristen Stewart. Post continues after video.
Don't believe us?
Well, would you believe Kristen Stewart?
You should.
Of all the actresses in all the land, she – the woman previously locked in a love triangle with a vampire and a werewolf – would know.
In a recent interview with Vanity Fair, the Twilight actress and key member of the Hollywood ghost communicator syndicate not only admitted to believing in ghosts, she revealed she is actually a reluctant ghost whisperer.
With about as much nonchalance as she would describe what she ate for breakfast, she told the publication that sometimes she "literally cannot deal" with how much ghosts want to talk to her and honestly, we feel for her.
It must be hard not only having to endure small talk with actual humans, but spirits, too.
"I talk to them," she revealed of her relationship with the supernatural.
"If I'm in a weird, small town, making a movie, and I'm in a strange apartment, I will literally be like, 'No, please, I cannot deal. Anyone else, but it cannot be me.' Who knows what ghosts are, but there is an energy that I'm really sensitive to. Not just with ghosts, but with people. People stain rooms all the time."
People do stain rooms. And that is why hotel cleaners are the unsung heroes of our society.
We digress.
K-Stew's admission certainly isn't the first of its nature. In fact, it only confirms our suspicions that all famous people can communicate with ghosts.