When Andrew Borden arrived home from a walk, his daughter Lizzie told him that his wife Abby had left the house to visit a friend.
But as Andrew settled on a couch in the living room, his wife laid face down in a pool of her own blood upstairs.
Andrew would soon meet his fate too, he was found brutally murdered lying on the sofa after being being hit 11 times in the head with a hatchet.
The Fall River, Massachusetts Borden family murders have puzzled many for a well over a century.
In fact, the gruesome 1892 murders are still not solved.
But there was one main suspect in the case – Andrew's daughter Lizzie.
The 32-year-old school teacher, who lived with her father and step-mother Abby, was home when the Borden's were killed.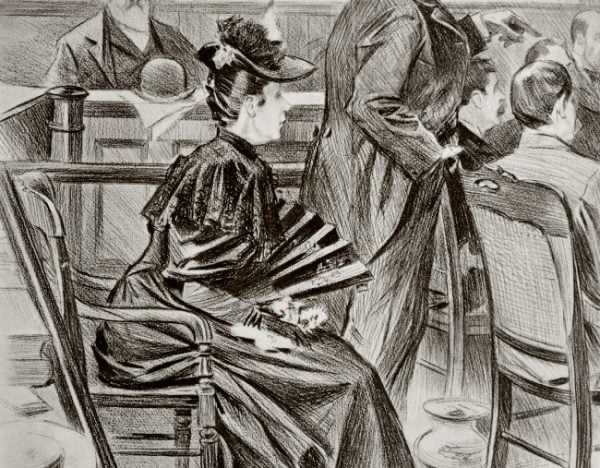 The family's live-in maid Bridget Sullivan, who was resting upstairs with a case of food poisoning woke from her nap when she heard Lizzie screaming downstairs.
"Come down quick! Father's dead! Somebody's come in and killed him," Lizzie called out.