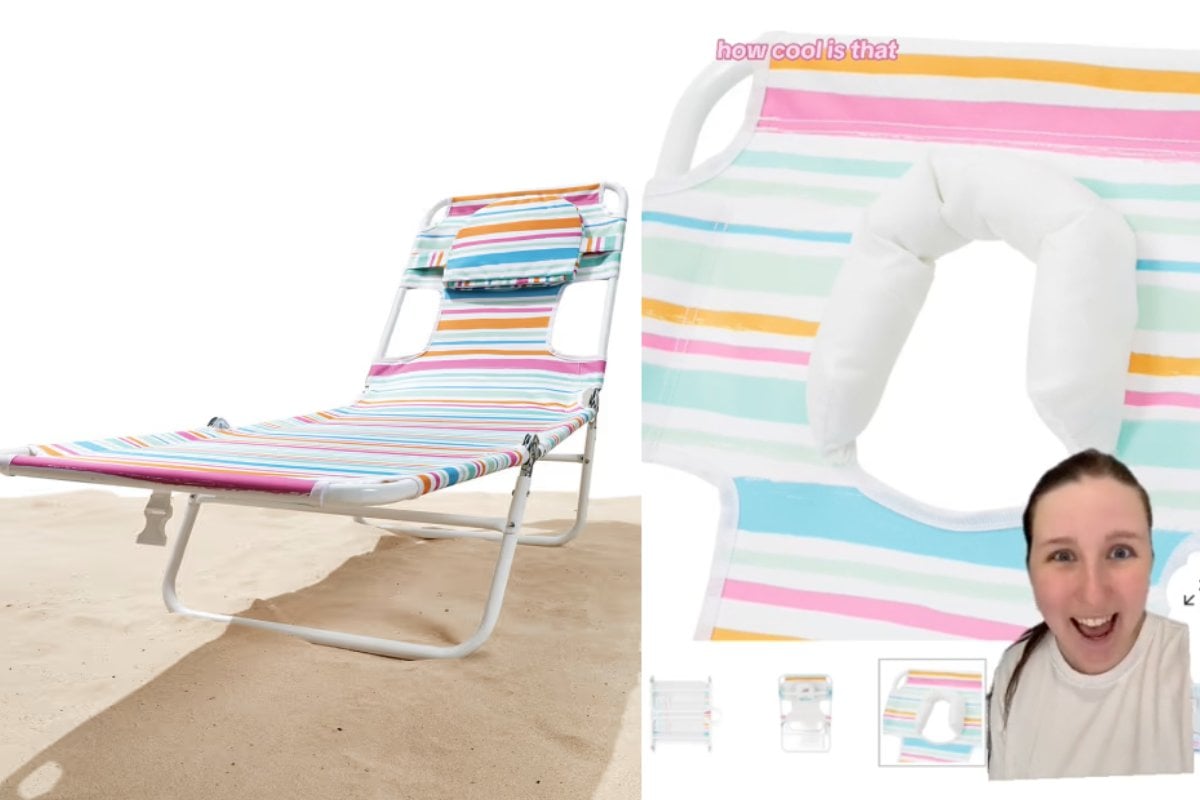 Neck problem girlies, rise up! Today is a special day. The never-ending nuisance that is lying on your stomach by the pool or at the beach and not knowing where to place your head has been solved.
Kmart has released a new sunlounger in time for summer, but it comes with an ingenious addition: there's an inbuilt hole and cushy pillow to cradle your head for optimum stomach-lying.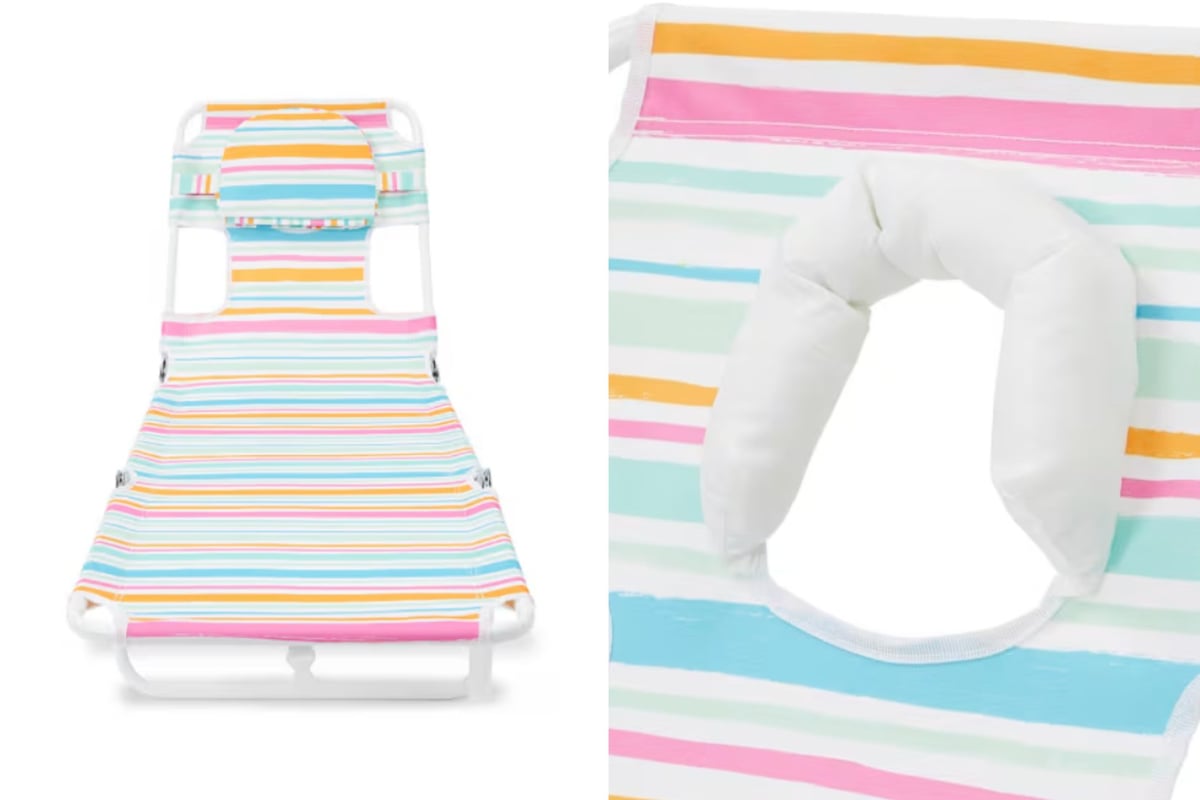 The TikTok-famous Salerno Lounger Face Down. Image: Kmart.
It's basically a massage chair and sunlounger in one magical product. Oh, and it's only $39.