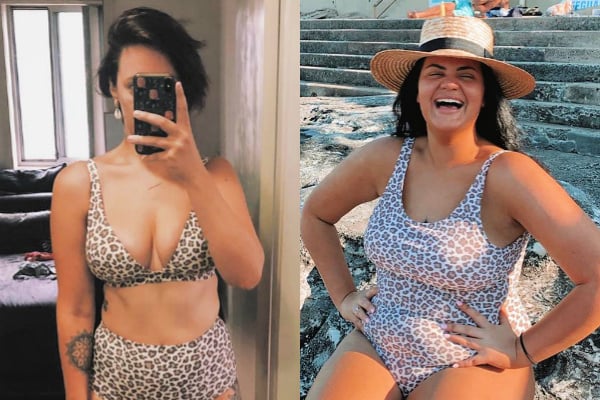 In case you hadn't seen it on your Instagram feed (or felt it while wearing your winter jumper), summer is coming.
Contrary to what social media advertisements might say, getting ready for the warmer months has nothing to do with 'shredding' or any of that 'beach body' bullsh*t.
Side note – you'll find more helpful info on how to get a 'beach body' in the video below. Post continues after video.
Literally, all you have to do to get a bikini body is chuck on a bikini, cossie or a pair of bathers that make you feel good and… that's it. Then, head off into the sunshine (after you've applied sunscreen) and enjoy.
For some of us, this looks like fishing out a trusty swimsuit from the back of your wardrobe, but if not, then you're going swimwear shopping.
While we can't control how you'll feel in your swimmers, we can point you in the direction of some very lovely leopard print pairs from Kmart.