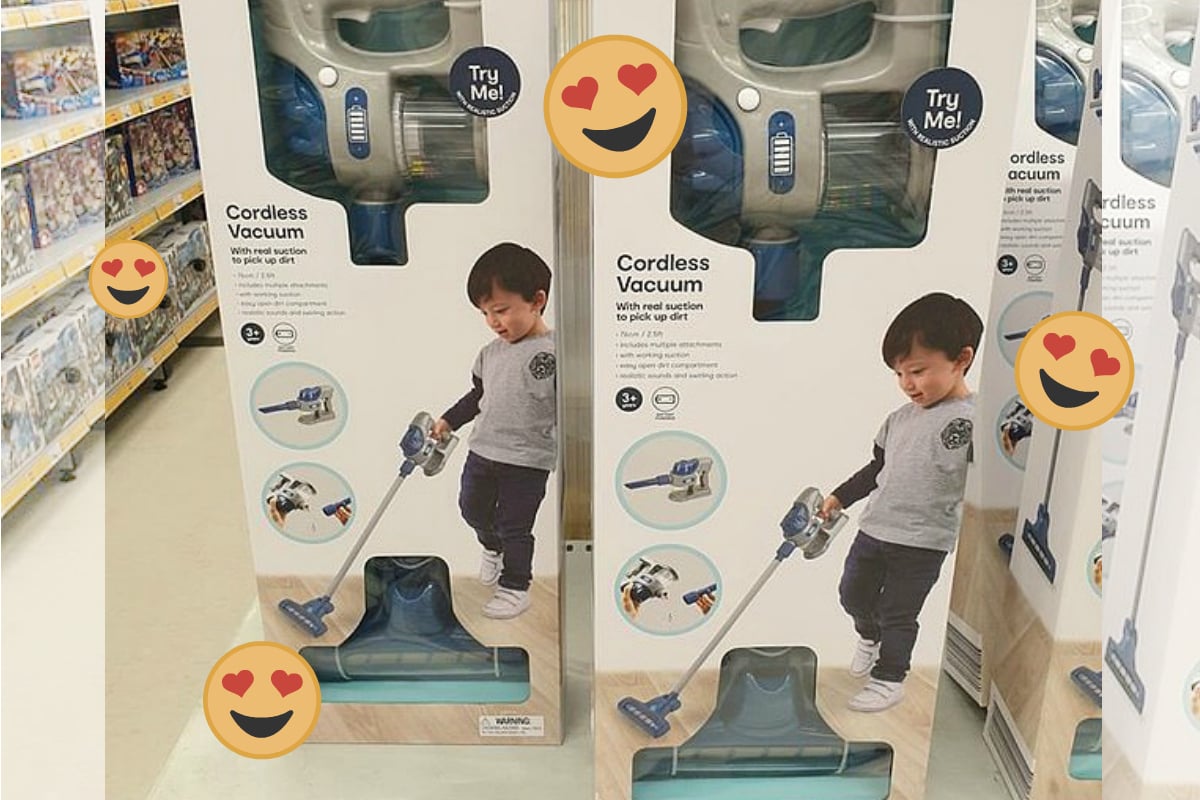 Parents, rejoice!
Kmart has a new product that is as cheap as it is practical as is fun for your children to play with.
Last week, the Australian budget retailer launched a cordless toy vacuum cleaner for children aged three years and older. The $25 toy vacuum genuinely works, too, picking up dust as the kids play along with it.
Yep, the new product means your kids could be doing your housework for you as you put up your feet. What more could you want?
Side note… Here's how to make your room look bigger. Post continues below. 
The toy vacuum is akin to a real one with the same suction needed to clean up your dirty floorboards.
And, not only is Kmart being hailed for the clever idea behind their new product, but the budget retailer is also receiving widespread praise from parents for their specific marketing of the product.
The retailer has a young boy using the vacuum cleaner on the front of their packaging, thus rejecting antiquated stereotypes about the traditional roles of females and males.
Online, the battery-powered and gender-neutral product has been receiving positive reviews.