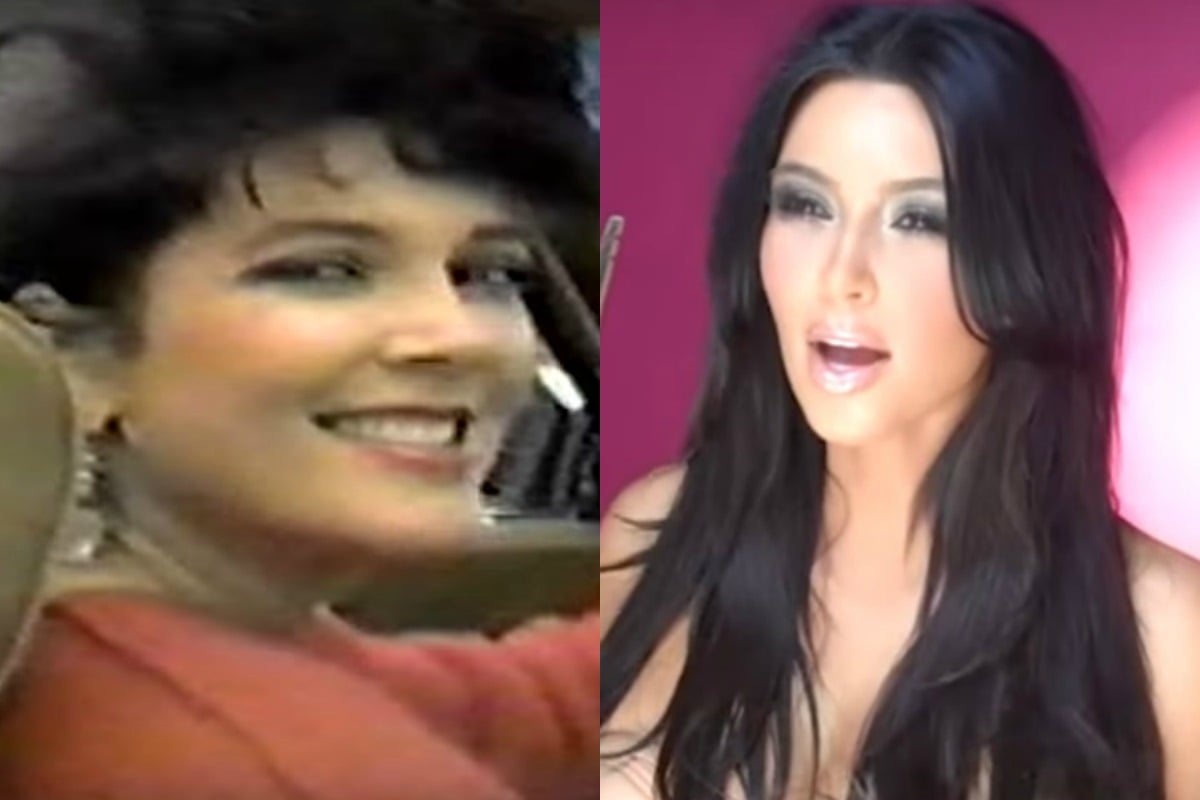 In 2019, Kylie Jenner went viral when she sung the words 'rise and shine'.
The short clip was taken from her YouTube office tour and uploaded to TikTok, where it amassed one billion views in five days. The world's former youngest self-made billionaire (lol) then created sold-out merchandise and made a trademark application, because no matter what you think of them, a Kardashian-Jenner knows a money opportunity when they see one.
In short, I didn't understand any of it and it made me feel 1000 years old. But you know what I DO understand?
A wee snippet that shows where the Kardashian-Jenner musical talent came from: Kris. Post continues below video.
I understand that Kylie Jenner's mother Kris and sister Kim created music that walked so her's could run.
Long before Kylie sang 'rise and shine' to her daughter who was clearly already awake, it was 1985 and Kris Jenner – then Kristen Kardashian – celebrated her 30th birthday by singing to the tune of Randy Newman's I Love L.A, re-imagined as I Love My Friends.
It was both wholesome and privileged. There's a montage of aspirational Los Angeles imagery, Kris walking barefoot and singing on a treadmill, Kris driving a Mercedes and Kris drinking champagne in a bubble bath.
It is everything.
"November 5, and now I'm 30. Riding down the highway with my friends at my side," she sings passionately… not that well, but with a level of confidence we should all aspire to have.
"My life without them wouldn't be complete," she continues, with the scene switching to her driving through Hollywood with her hair blowing in the wind.