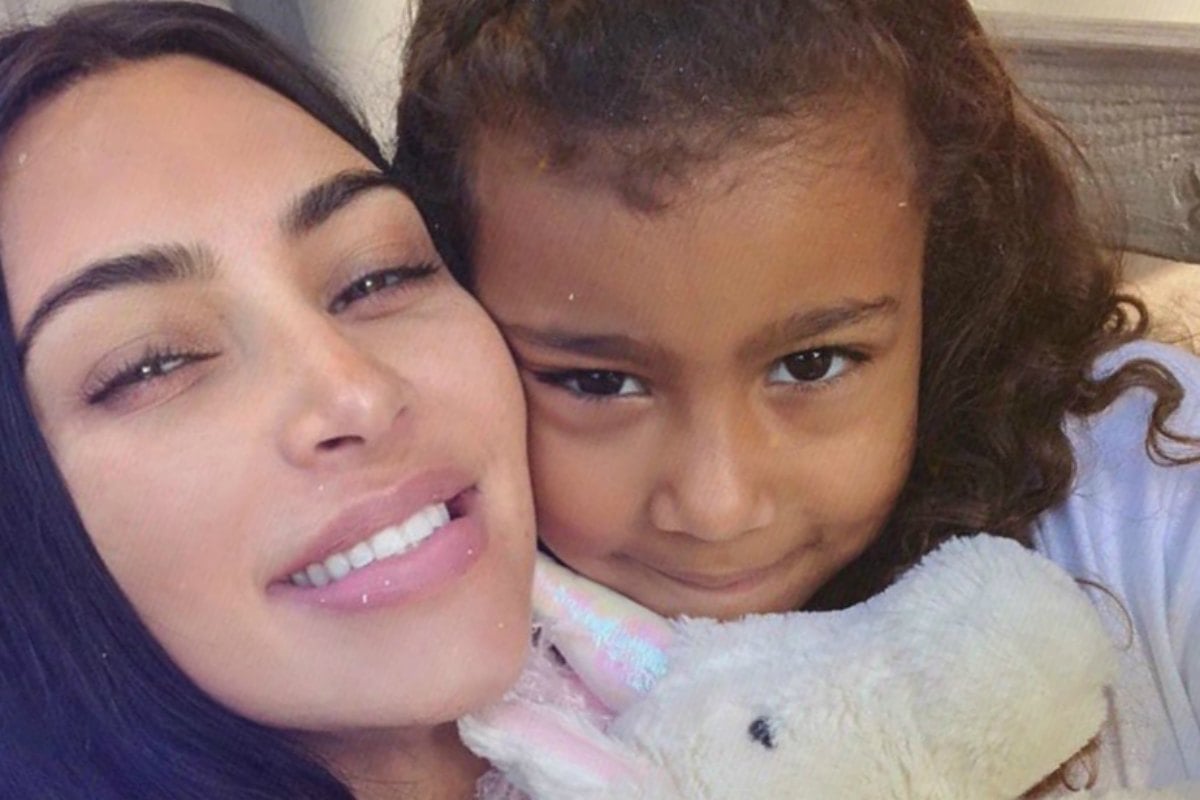 1. Kim Kardashian just spent a ridiculous amount of money on a Michael Jackson jacket for her six-year-old daughter.
Kim Kardashian has gifted her six-year-old daughter, North West, a $94,779 jacket previously owned by Michael Jackson.
And Merry freakin' Christmas indeed.
By god that is a lot of money.
"We won this on an auction for Northie for Christmas," said the 39-year-old, sharing her win on Instagram.
"North is a really big Michael Jackson fan and we knew she would love this."
The pop star originally wore the velvet and bejewelled number in 1997 while celebrating Liv Taylor's 65th birthday in Los Angeles. Apparently Julien's Auctions - the auction house responsible for the jacket - had originally expected the jacket to sell for between $15,000 and $30,000, with Kim's bid going waaaay above the estimated price.
In order for the jacket to fit North, Kim stated that the body and sleeves will be shortened, but don't worry, because they'll be adjusted to fit North as she grows up. You know... for the cost per wear factor.
Maybe she can now pair her new $94,779 jacket with her $17,000 Hermes Birkin bag.
On a completely different note, we have never felt this much wardrobe jealousy...
North West is 6 and is already out there carrying a 15k Hermes Birkin bag and a pearl choker..... a LEGEND!!! pic.twitter.com/mzvVdFr0Rk

— it's paris, bitch! (@ITSPARISBXTCH) December 24, 2019