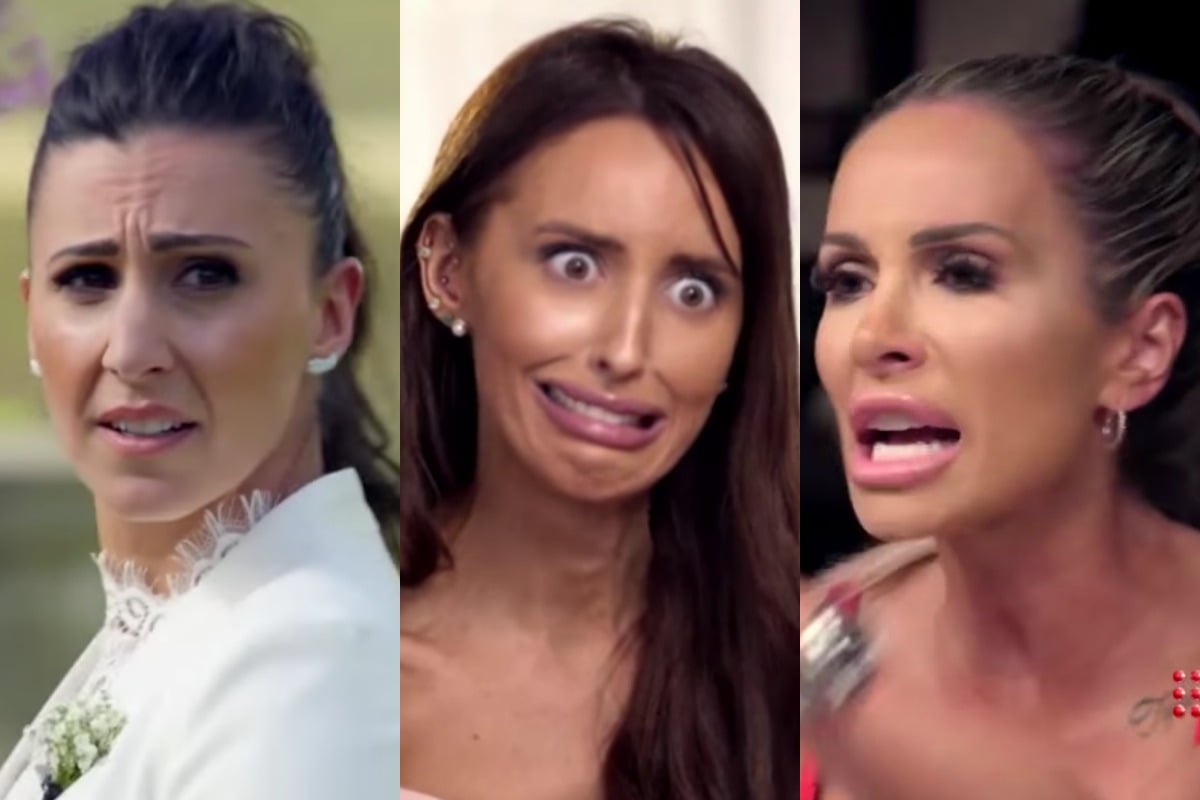 WE'RE SO CLOSE.
Married At First Sight Australia is returning to our televisions on February 3, and we can already sense the drama.
Nine have been busy releasing a series of promos over the last week, confirming much of what we already assumed to be true about the upcoming season.
It looks like its going to be dramatic as hell, and we can't wait. Post continues below video.
The latest promos give us a real insight into the season to come (unlike Nine's first promo, which depicted MAFS as classy and not as the trash we know and love).
There's yelling, swearing, angry family members and plenty of tears, and heck yes, we're excited. This is what we can expect when the show begins:
A wedding walk out.
Bride Mishel Meshes storms out of her wedding reception after discovering her groom at cheated on an ex-partner.
Mishel's daughter tells the camera she liked the groom at first, before he dropped the bombshell, and after she tells her mum, Mishel runs out of the room.