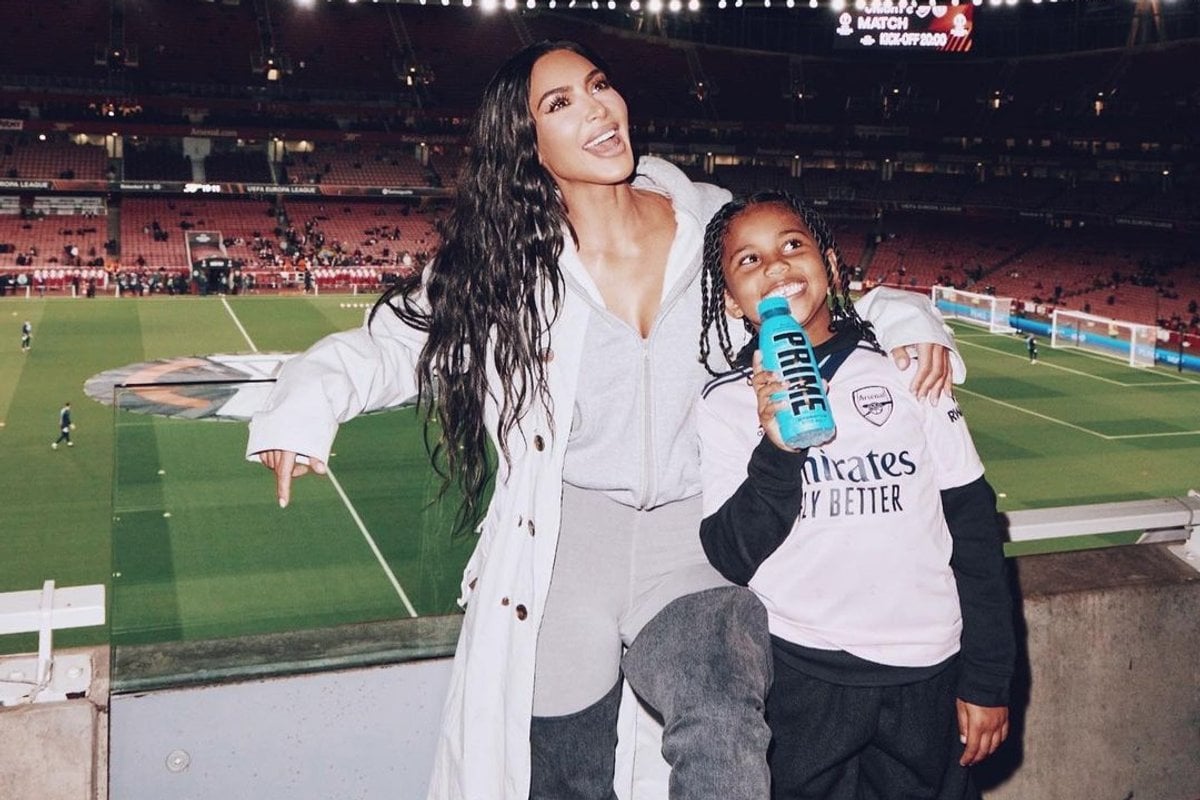 Type the words 'boy mom' into TikTok and prepare to be overwhelmed by 26 billion views on the topic – more than double the amount of 'girl mom' clips.
On a surface level, boy mum culture is relatable bits of content about cute, active boys who love their mums and enjoy making a mess.
But scroll past all the blue hearts and #blessedwithboys content of wrestling, muddy soccer boots and 'sticks as guns' clips, and you'll find another level of toxic 'boy mum' videos that reinforce male and female stereotypes and are, frankly, just... bad.
The latest celebrity to weigh in on the 'boy mum' trope is none other than 43-year-old Kim Kardashian.
Watch a clip of Kim on the latest season of The Kardashians. Post continues below.
Kim has four kids with her ex-husband Kanye West, two of them boys – Saint, who is seven, and four-year-old Psalm – as well as her girls, 10-year-old North and Chicago, who is five.
In the most recent episode of The Kardashians, streaming in Australia on Disney+, Kim is shown taking a group of her friends and their sons on a luxury European soccer holiday, which kicks off on her private jet.