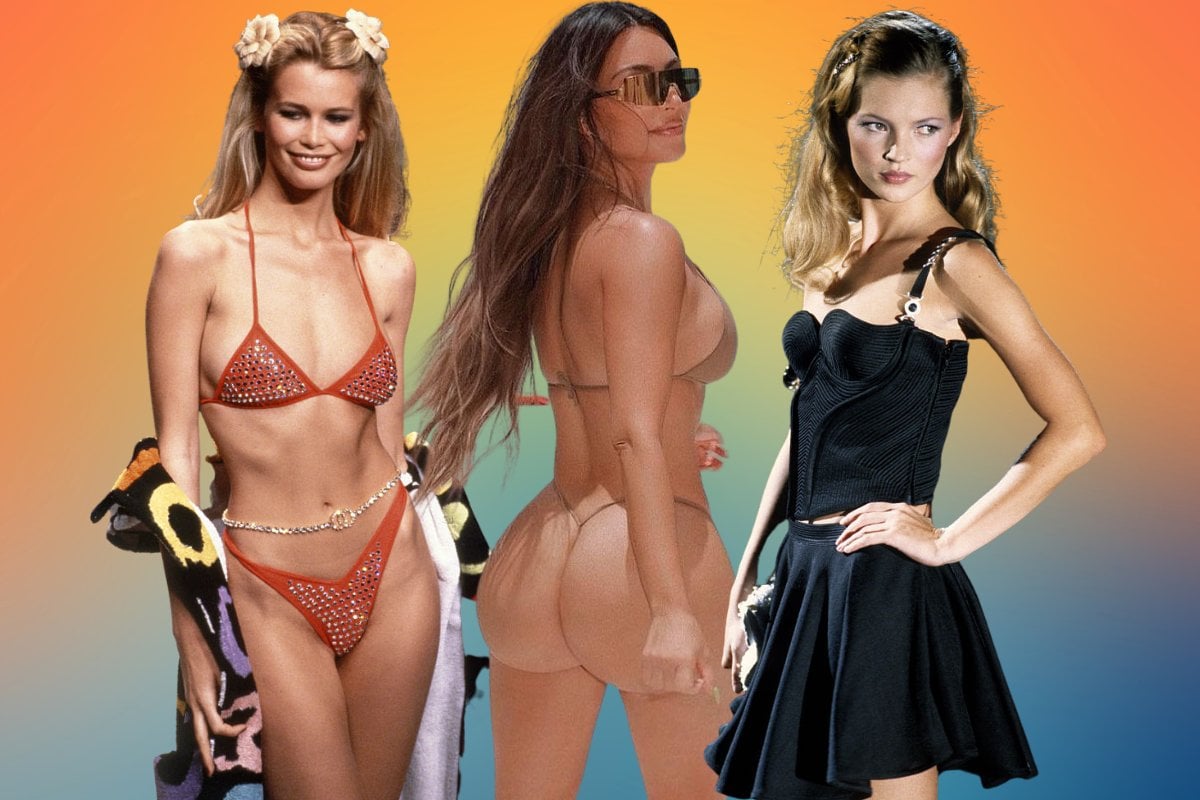 I've just started watching The Kardashians and I don't think I've ever been so late to a party.
Guys, I think these women could become really famous one day. Write that down.
Keeping Up with The Kardashians started more than 10 years ago and I've resisted watching it for reasons I'll go into another time but for the purpose of this story, I want to talk about the Kardashians' bodies and how they have redefined a beauty standard for an entire generation. 
Specifically, Kim, whose body is hard to find the right adjectives to describe.
In the latest episode of the show, Kim flies to LA for a swimsuit Sports Illustrated magazine shoot and speaks a lot about what an honour it is to be featured on the cover.
Celebrities do this a lot. 
It's a kind of humble brag, saying that you're 'honoured' because let's be honest, the decision to put a celebrity on a cover and the agreement of that celebrity to do the shoot is purely about economics and mutual benefit.
In this case, it's good for the magazine because Kim is possibly the most famous woman in the world and she shines marketing attention on any brand adjacent to her.  
For Kim, she gets to market her SKIMS swimsuit lines as well as create some content for her TV show. Everyone's a winner in this value exchange.