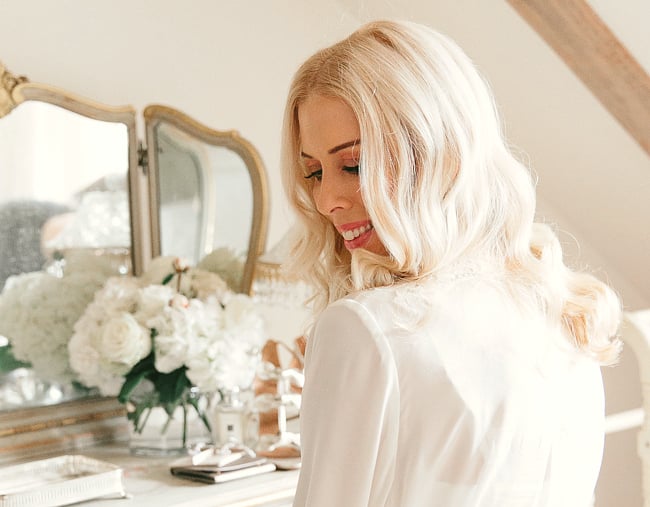 Kerrie Hess makes her living off really, really nice things.
An illustrator with work featured in Vogue and Harper's Bazaar, and created for Louis Vitton and Cartier (just to name a few), the 38-year-old's brand is synonymous with elegance, sophistication and chicness. A quick scroll through her Instagram feed is proof of that enough.
But for someone who spends her time creating glamorous artworks for high fashion brands, the mum-of-one's approach to her wedding prep was surprisingly laid back.
On November 24, 2017, Kerrie married Dr Peter Collins in a Parisian-inspired (and very on-brand) celebration at Deux Belettes in Byron Bay in front of family and friends – most importantly, Kerrie's nine-year-old son Marcel.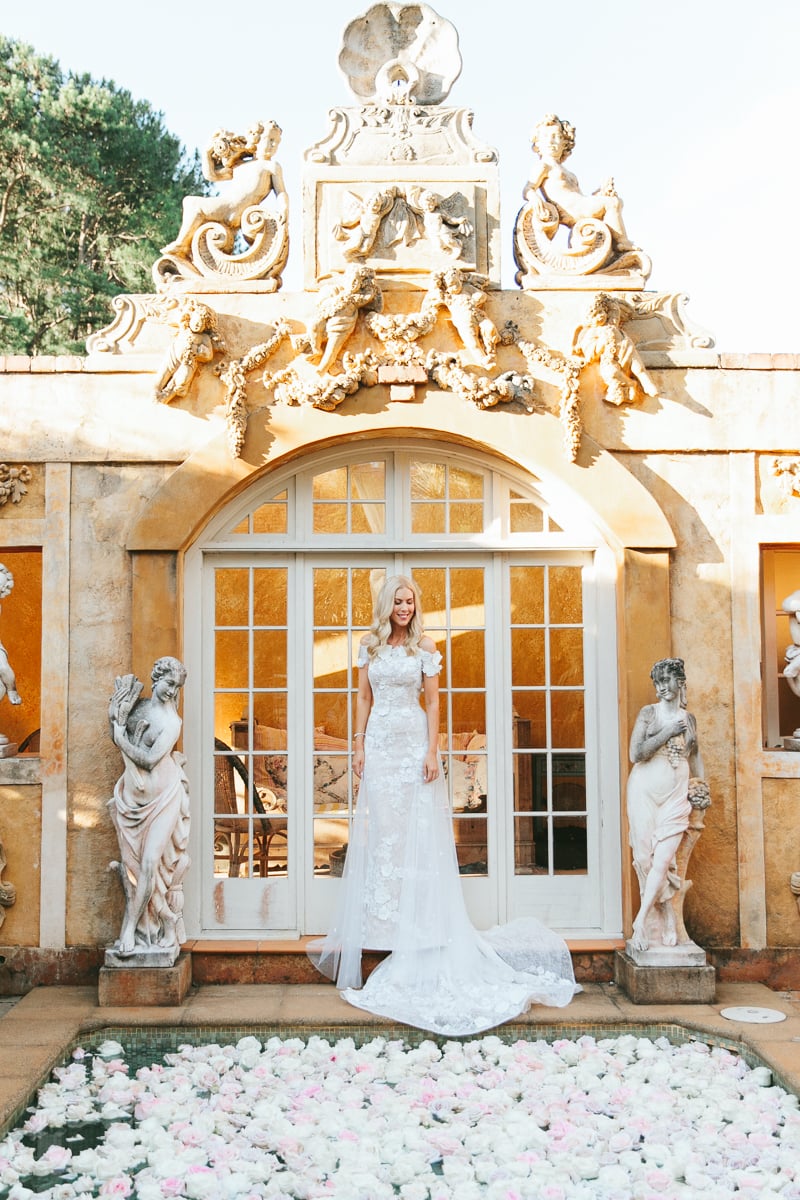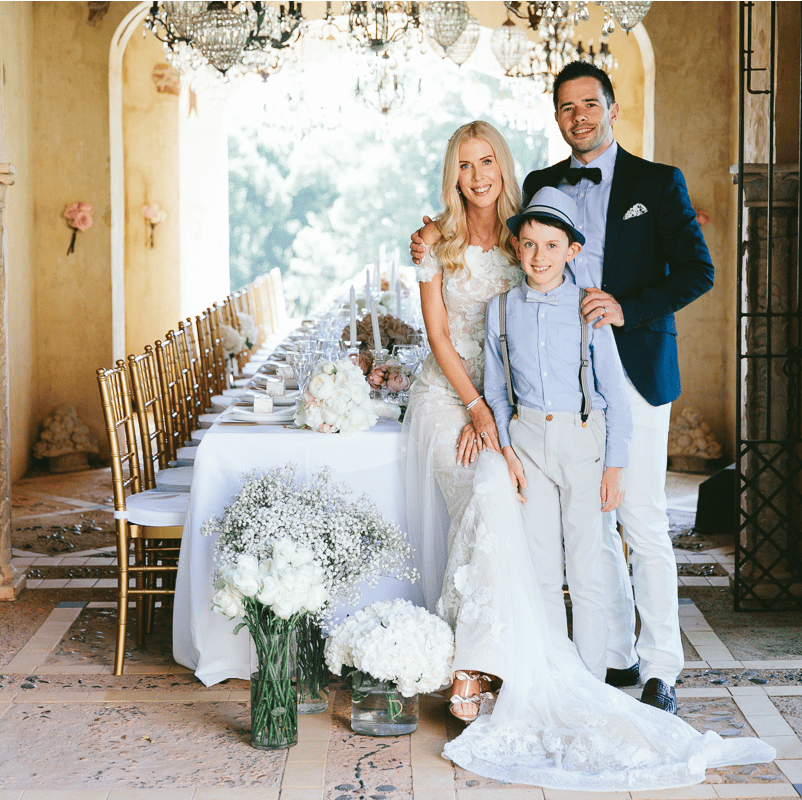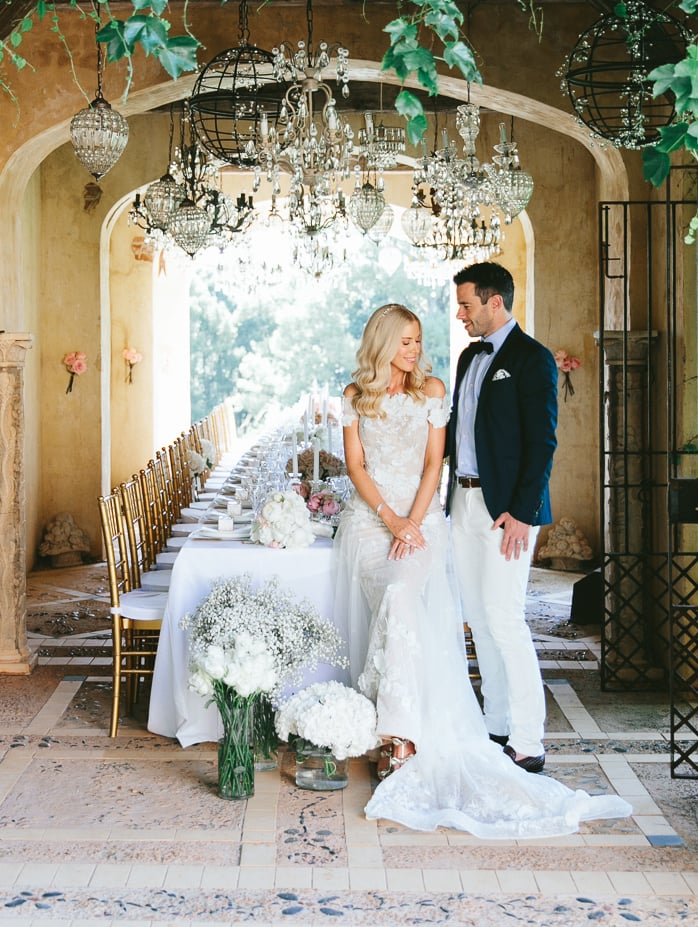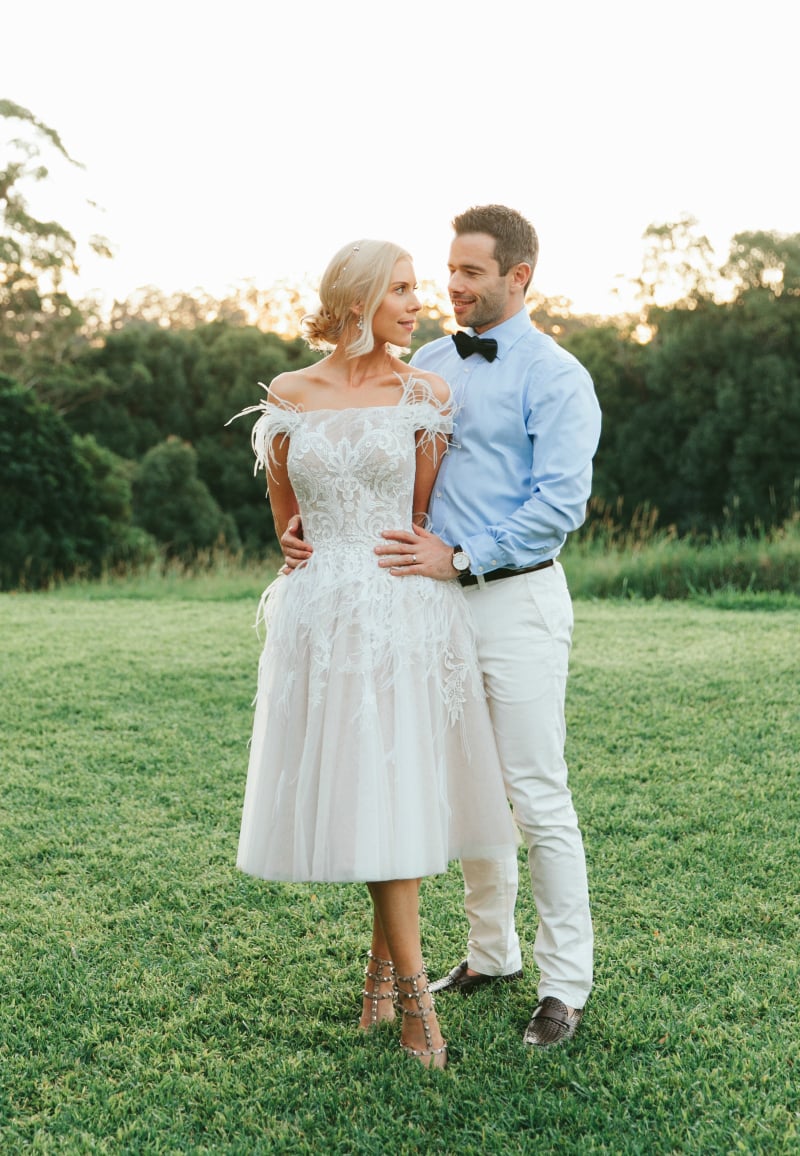 With a pond full of floating soft pink and white roses, opulent gold chandeliers and a Perrier Jouet champagne tower, the party itself looked the picture of decadence. Then there's Kerrie's wedding dress, a custom George Wu couture gown which started out as one of the bride's own sketches.
Probably the most low key part of Kerrie's whole bridal experience was the bit many brides find most stressful - the wedding prep.
To find out how she achieved her bridal look, we asked Kerrie exactly what she put on her face and did day-to-day to prepare for her wedding day.
Kerrie's wedding skin care routine
The first thing that sets Kerrie's wedding prep apart from others we've read about before is the timeline. Rather than starting any regimes 24 months out, or even 12, Kerrie said she really only started making changes to her routines three months before the wedding.
"I focused on the wedding prep about three months before getting married, I didn't spend a huge amount on it, especially approaching this wedding with a nine-year-old son and running a business at the same time," she told Mamamia.
"I had to be honest with myself [about what I could realistically do] I just wanted to wake up and have a beautiful day, and didn't want to be too stressed about how I would look. Obviously, I did care about that and it's an important part of [your wedding], but especially if you're really busy and don't have a huge amount of time to devote to your wedding prep, you have to be kind to yourself."
Kerrie has always been conscious of skincare, so preparing her skin for the wedding meant indulging in the treatments she'd get in an ideal world where money and time are no object.