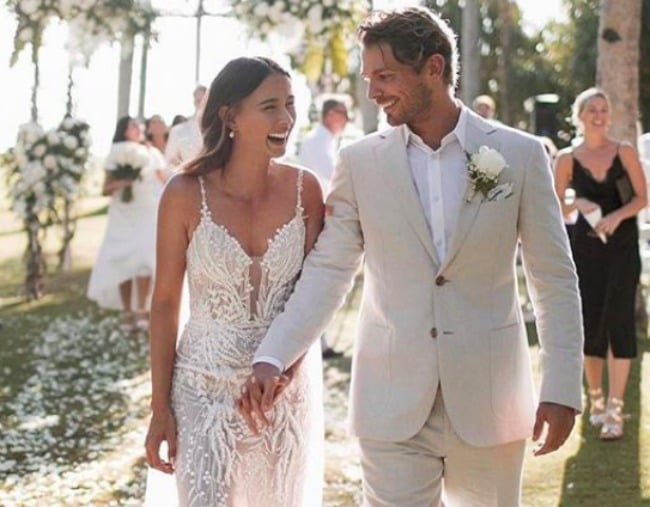 In April, influencer and founder of Gritty Pretty Eleanor Pendleton married her long-time boyfriend Mathew Wilson in an intimate destination wedding.
The couple, who dated for seven years before becoming engaged, married on a private beach on Boracay Island in the Philippines.
But for beauty blogger Eleanor, preparation for her wedding began years – yes, years – ahead of her big day.
Eleanor has shared everything she did to prepare on her website, Gritty Pretty. Here's a rundown.
Two years before the big day, Eleanor focused on the things that needed a long-term commitment – her hair and her teeth.
Eleanor chose to grow her shoulder-length hair out, to give herself more style options for wedding hair. She regularly used hair masks by Oribe and David Mallett, and had regular trims to keep her growing locks healthy.

To achieve her wish to have perfect teeth on her wedding day, Eleanor invested time and money into Invisalign.