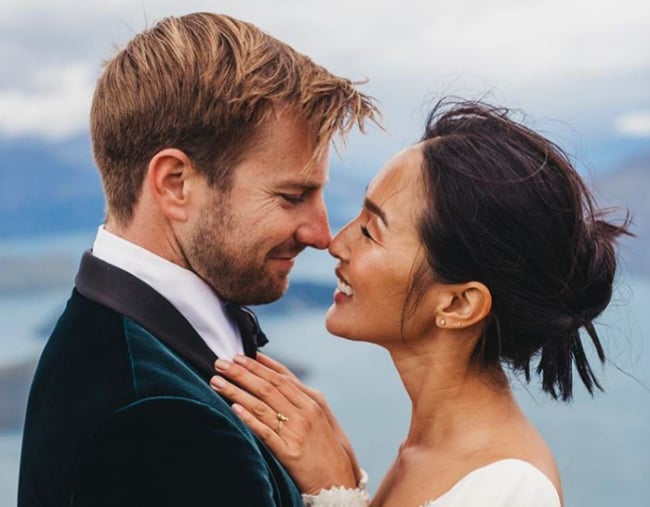 Aussie fashion blogger Nicole Warne's wedding was breathtaking. The kind of wedding that deserves to grace the pages of Vogue.
On top of a cliff overlooking Lake Wanaka in New Zealand, the Gary Pepper Girl founder said 'I do' to her partner of 11 years Luke Shadbolt.
From the outside looking down at the photos on Instagram, the wedding, which took place on May 19, was near impossible to fault. Even the moment the bride's three metre long Valentino veil flew off as the celebrant declared 'you may now kiss your bride' was perfection.
Seriously.