1. Kendall Jenner is 'dating an Australian basketball star' and TELL US EVERYTHING PLEASE.

He's Australia's greatest NBA treasure, and she's… well, a Jenner. If the past is any sort of marker for future Kardashian-Jenner romances, we should have predicted this. Lamar Odom, Tristan Thomson, Blake Griffin – and how could we forget our mate Kris Humphries?
According to Page Six, the 22-year old model and the 21-year-old Australian basketball player have reportedly been dating for only a few weeks, but as per the nature of speedy celebrity gossip, word is already out.
The two were spotted hanging out with friends at Bowery restaurant Vandal in Manhattan, so yes, their relationship is most definitely official.
"Security measures seemed to have been taken to ensure Kendall and Ben enjoyed their night hassle free," a witness told the publication. "They were smiling the night away with their friends."
Simmons has been previously linked to famous faces like Amber Rose and Tinashe, and Jenner has apparently just split from basketball player (surprise) Blake Griffin after ignoring each other at Coachella Music Festival. Kids these days, am I right?
Simmons was reportedly in talks of entering into a $100 million contract just last month, and Jenner is currently at the prime of her modelling career. So, in terms of power couples, the two definitely tick all the boxes.
2. Speaking of Kendall Jenner… she and Kylie didn't even bother responding to their own brother's wedding invitation.

Okay. So, we know you didn't necessarily ask for more Kendall Jenner news and for that, we are deeply sorry. But to be completely fair, we can't help the celebrity news cycle.
You see, Kendall and Kylie's big brother Brody Jenner is getting married on Sumba Island very soon, to his fiancée Kaitlynn Carter. Congratulations to the happy couple etc., but he has recently shared with PEOPLE that his two sisters haven't even bothered to RSVP to the event. Ouch.
"My two little sisters, we never even heard from them. They never even RSVP'd I don't think," the 34-year-old ex-The Hills star told the publication.
"We sent them an invite but we just never heard anything back," he continued.
"Well, they'll be missed. I would have loved to have had them there."
Oh, dad Caitlin Jenner also won't be there either due to "work commitments". Double ouch.
We know the sisters are busy and all, what with Kylie's new baby and Kendall's new Ben Simmons, but please, we recommend giving your brother a call as one of the most important days of his life looms closer.
3. In non-Kendall Jenner news: According to Instagram, Emma Watson and her boyfriend have broken up.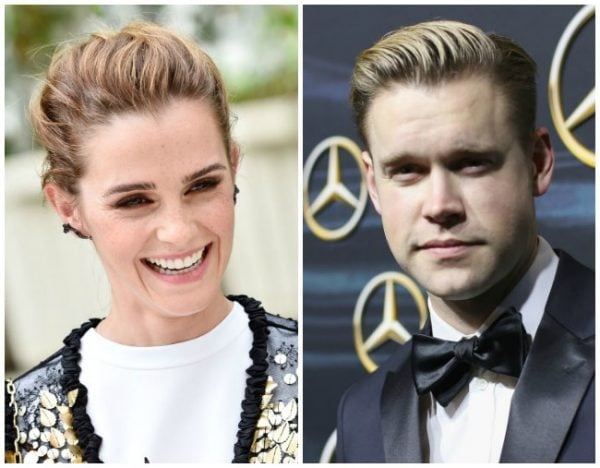 In a sudden deviation from Kendall Jenner news, it would seem that Emma Watson is no longer dating ex-Glee star and musician Chord Overstreet.
The couple were first reportedly dating after they were spotted leaving a Vanity Fair Oscars party together in March 2018, paparazzi shots showed the two holding hands, but neither Watson nor Overstreet confirmed their new relationship status.
And it would seem that their bubbling romance ended with equally as little fanfare.
How do we know such news? Well it's all thanks to the trusty source that is the Instagram follower list.
UK publication The Sun noticed that both Watson and Overstreet are no longer following each other on the picture-sharing platform, thus guessed the demise of their relationship.
Ahhh... the social media politics of the modern dating world.
4. Lara Bingle has bright orange hair now. We repeat, Lara Bingle - sorry Worthington - has bright orange hair.

Here's a sentence we didn't think we'd write: Lara Bingle has bright orange hair. (It's also not a strictly true sentence as she's technically Lara Worthington now, but just as with Kim Kardashian West, we choose to ignore marriage-induced name changes.)
That's what her latest Instagram photo is showing us. Orange hair, creating a rather edgy look, complete with deep, dark roots.
It's also possible a filter is slightly accentuating the orange-ness of this particular hue (her skin tone is looking pretty peachy in this photo).
We just hope this is part of a wider trend and we can all ditch pricey purple shampoos, thanks.
5. The internet uncovered a photo of Zooey Deschanel without bangs and... wait, what?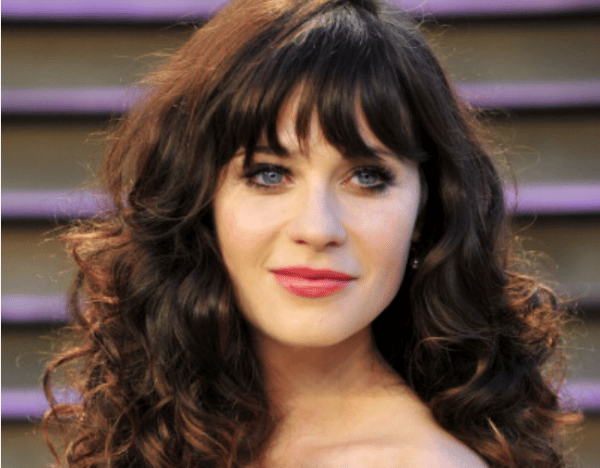 Zooey Deschanel is known for her heavy, eyebrow-grazing fringe and smokey-lined doe eyes.
This is a fact that those familiar to the New Girl and 500 Days of Summer actress know with relative certainty.
Well until now.
Recently a 2013 photo of the actress un-fringed and wearing minimal eye makeup resurfaced on Reddit and people are confused.
To be fair, we hardly recognised her either.
You can read the full story over here.