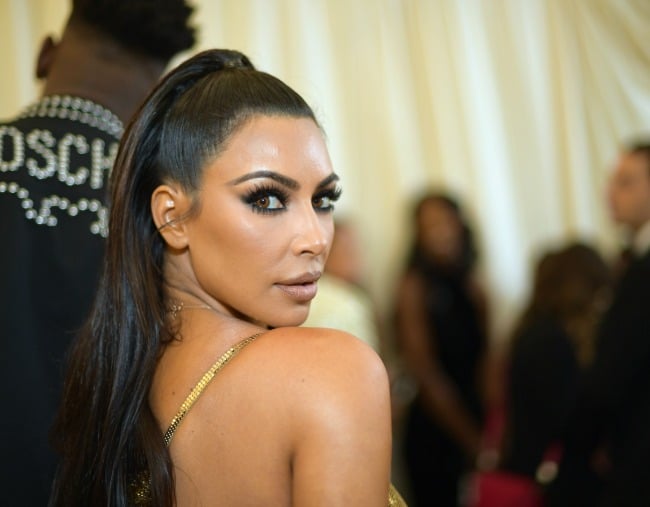 On Wednesday, Kim Kardashian posted an Instagram photo of herself sucking on an appetite suppressant lollipop in a paid partnership with Flat Tummy Co.
The backlash was thick and fast, with commenters labelling the advertisement "toxic", "dangerous" and "harmful".
Fans urged the 37-year-old reality star to apologise. But now, Kim has done the exact opposite, instead rubbing salt into the wound by sharing a Twitter post that both plugs her KKW Beauty range and mocks the controversy surrounding the appetite suppressant ad.
The picture is a photoshopped version of her original lollipop image, swapping out the appetite suppressant lollipop for one of her lipsticks.
"Seriously this is the best edit ever! I want to use this as my campaign LOL," Kim wrote.
Seriously this is the best edit ever! I want to use this as my campaign LOL https://t.co/R53LFdTzlV

— Kim Kardashian West (@KimKardashian) May 17, 2018
Many fans didn't see the funny side of Kim's tweet, with many urging her to "apologise already".
I'm seriously so disappointed in you. How can you take that ad that you just posted, and turn it into a joke??? Do you not care at all??? Your family is literally FILLED with women, NEW nieces that were just born, and THIS is what you want them to grow up with? Apologize already

— vron????✨ (@vulgarsloth) May 17, 2018
Maybe you should cancel your relationship with that lollipop advertisement. Do you realize the message your sending to young girls? And your daughter? You're smarter than that.

— Lindzer (@mc_lindzer) May 17, 2018
Better than your unhealthy eating habits endorsement

— Jazzy (@jazzcanseco) May 17, 2018
Although Kim's sponsored lollipop Instagram post was removed for some short time (reportedly due to an error on Instagram's end), the post shortly reappeared.
It has since been removed again, although it is not clear whether Instagram again deleted it or if Kim removed it herself.
The post's caption said: "#ad You guys… @flattummyco just dropped a new product. They're Appetite Suppressant Lollipops and they're literally unreal. They're giving the first 500 people on their website 15 percent OFF so if you want to get your hands on some… you need to do it quick! #suckit."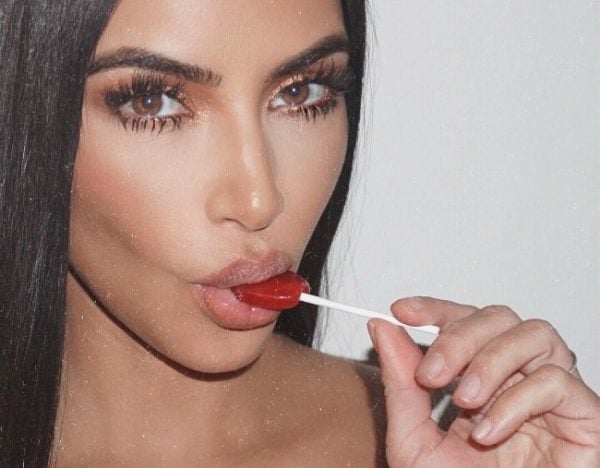 Fans were not the only ones to voice their anger at the mum-of-three's decision to promote the "toxic" product. Experts also voiced their concerns.
"Any product that glamourises appetite suppressants or extreme dieting of any kind is dangerous and unsafe, particularly for those who are vulnerable to these types of messages," a spokesperson for The Butterfly Foundation told Mamamia.
"It is also very concerning that dieting advice is being given on social media to a wide audience of people, from someone who may not have the qualifications to provide such advice."
Paula Kotowicz, a mental health councillor specialising in eating disorders and body image issues told Mamamia these lollipops advertised on Kim's Instagram "perpetuate unhealthy and dangerous products and present them as being normal and dangerous".
"It's seriously worrying that over 12 million people have engaged with her post, it's a huge scope of vulnerable people and it's very concerning."
What do you think? Should Kim Kardashian apologise?